Workshop with Flutist Birgit Ramsl
Friday, July 14, 2023 from 12:30 to 15:00 at the congress Schladming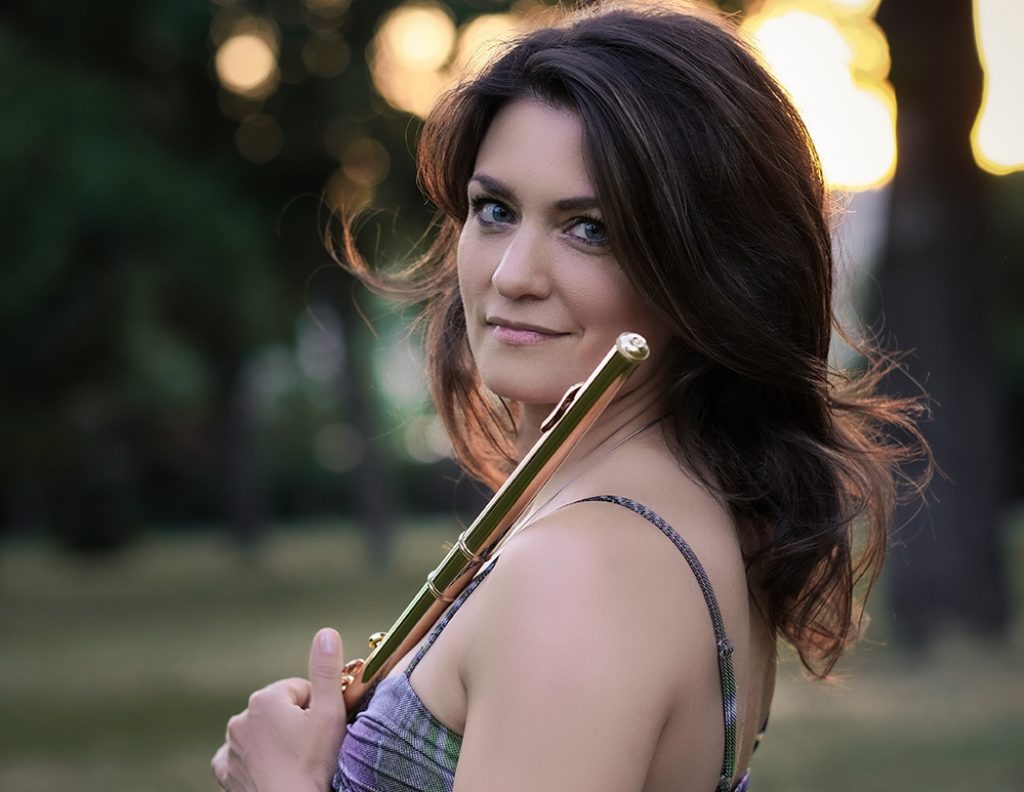 Date:
Friday, July 14, 2023 from 12:30 to 3:00 p.m.
Place:
Sporthotel Royer - 8970 Schladming
Registration:
Please register under office@mideurope.at - limited participants!
The participation costs € 30 per person (WYWOP and WAWOP participants are free)
Sponsor:
Buffet Crampon
Lecturer: Birgit Ramsl – Solo flutist of the Vienna Volksoper
Austrian flutist Birgit Ramsl has enjoyed an active career as a soloist and as a chamber and orchestral musician. She has been the solo flutist for the orchestra of the Vienna Volksoper since 2004, since when she has gone on to establish herself as one of the most diverse personalities on the Austrian musical scene.
Highlights
Amongst the highlights of her most recent past are solo performances with orchestra at Suntory Hall and at the Seoul Arts Center, solo recitals at Tokyo Opera City Hall and concerts of chamber music, including with Vadim Gluzman and the Vienna Chamber Orchestra at the Wiener Konzerthaus. As a soloist, Birgit has performed all of the major flute concertos with orchestras such as Tonkünstler Orchestra Lower Austria, Philharmonia Wien, Ensemble Orchestral de Paris, Camerata Hamburg, Tokyo Chamber Orchestra, the Baroque Ensemble of the Vienna Symphony, Hofer Symphoniker, Brasov Philharmonic Orchestra and the Hongkong Academy Orchestra.
Distinctions
Her broad repertoire, spanning Baroque to contemporary, has led to her winning numerous national and international competitions from an early age. She received the 1st prize and special recognition from the Vienna Symphony Anton Bruckner Association at "Jugend musiziert" (1996), 1st prize and special recognition at the prestigious Austrian competition "Gradus ad Parnassum" (2000), and was the winner of "Mozart Prize Wiesbaden 2004" under the auspices of International Mozarteum Foundation Salzburg. In 2001 and 2005, her virtuosic performances garnered her prizes at the international music competition "Pacem in Terris" in Bayreuth and the international flute competition "Jean-Pierre Rampal" in Paris.
Festivals
Her busy concert activities have led her to important festivals worldwide, including the Salzburg Festival, Festival Mecklenburg-Vorpommern, Richard Strauss Festival Garmisch-Partenkirchen, Grafenegg Festival, Carinthischer Musiksommer, Liszt Festival Raiding, Attersee-Klassik Festival, Diabelli Sommer, Rheingau Musiksommer and New Music Week Shanghai. The organizers of Mid EUROPE are delighted that we can now take our own place side-by-side with this illustrious array of acclaimed festivals.