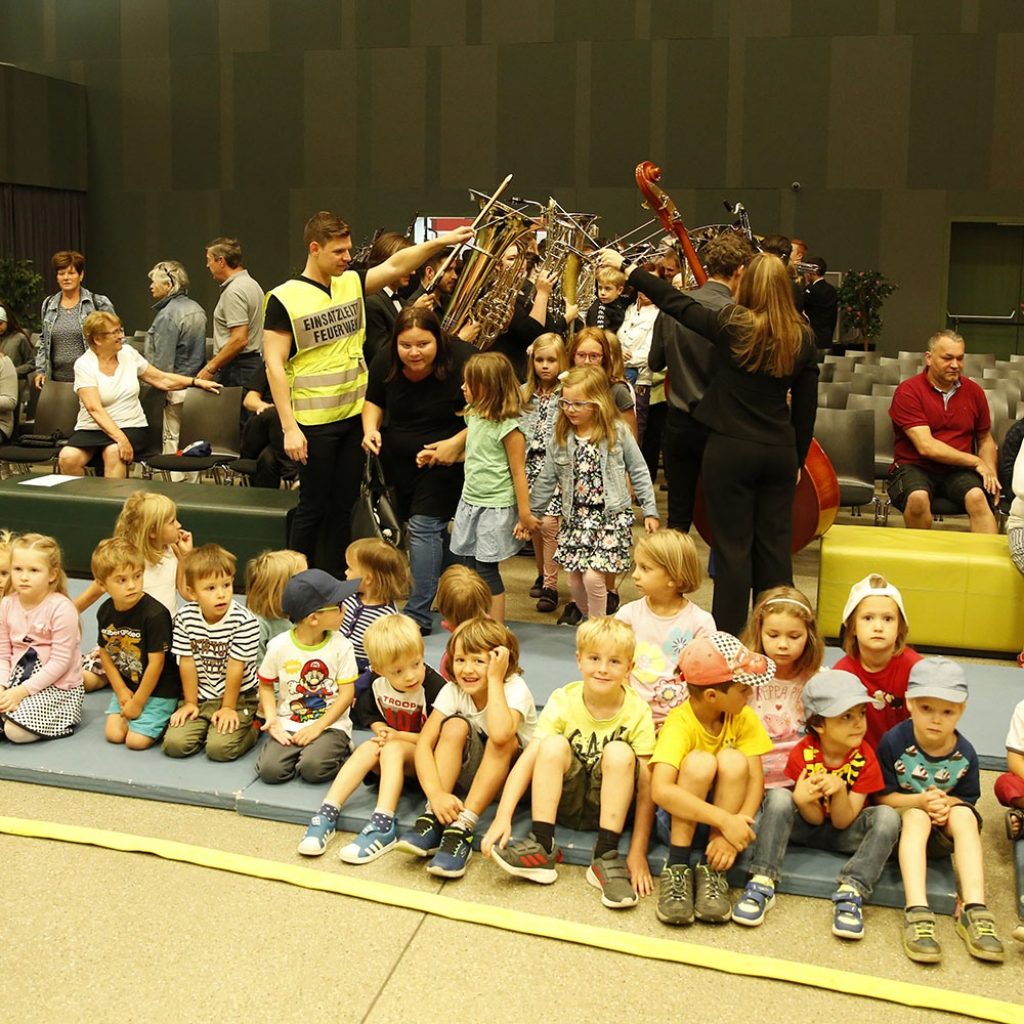 Kids in Concert 2021 – "Mountain Kids" - with the mountain rescue!
Monday, 16.11.2020
True to its title "Mountain Kids", the Mid EUROPE Children's Concert 2021 will take mountain rescue as its theme. From 9:30 AM on Wednesday, 14 July 2021, the team from Schladming Mountain Rescue will show the youngsters what their work entails, drawing on the support of Schladming's very own TV star, Ferdinand Seebacher. The musical program will be provided by the World Youth Wind Orchestra Project beginning at 10:30 AM – as always, it will be exciting to see how the kids are inspired by the music and perhaps even transformed into small conductors.
The Children's Concert will once again be held on Wednesday morning during the Mid EUROPE Festival.
Things get underway at 9:30 AM when Schladming Mountain Rescue gives everyone an opportunity to experience first-hand what they do day-to-day:
Presentation of a mountain rescue emergency response vehicle and the equipment they carry
"When and how do I alert mountain rescue?"
Rescue demonstration
Chance to learn the most important knots used by mountain rescue
Also making a live appearance will be TV star Ferdinand Seebacher. This actor from Schladming has starred since the 11th season in a German-language TV series called "Die Bergretter" ("The Mountain Rescuers"). All children and fans can get their photos taken with Ferdinand and ask him for an autograph, of course.

At 10:30 AM, the focus switches to music! Philip Haas of Mozarteum Orchestra Salzburg has come up with a musical program especially for children. The World Youth Wind Orchestra Project, under the direction of Verena Mösenbichler-Bryant, will immerse the youngsters in the world of music and, who knows, maybe inspire a future conductor or professional trumpeter from amongst the kids.
News