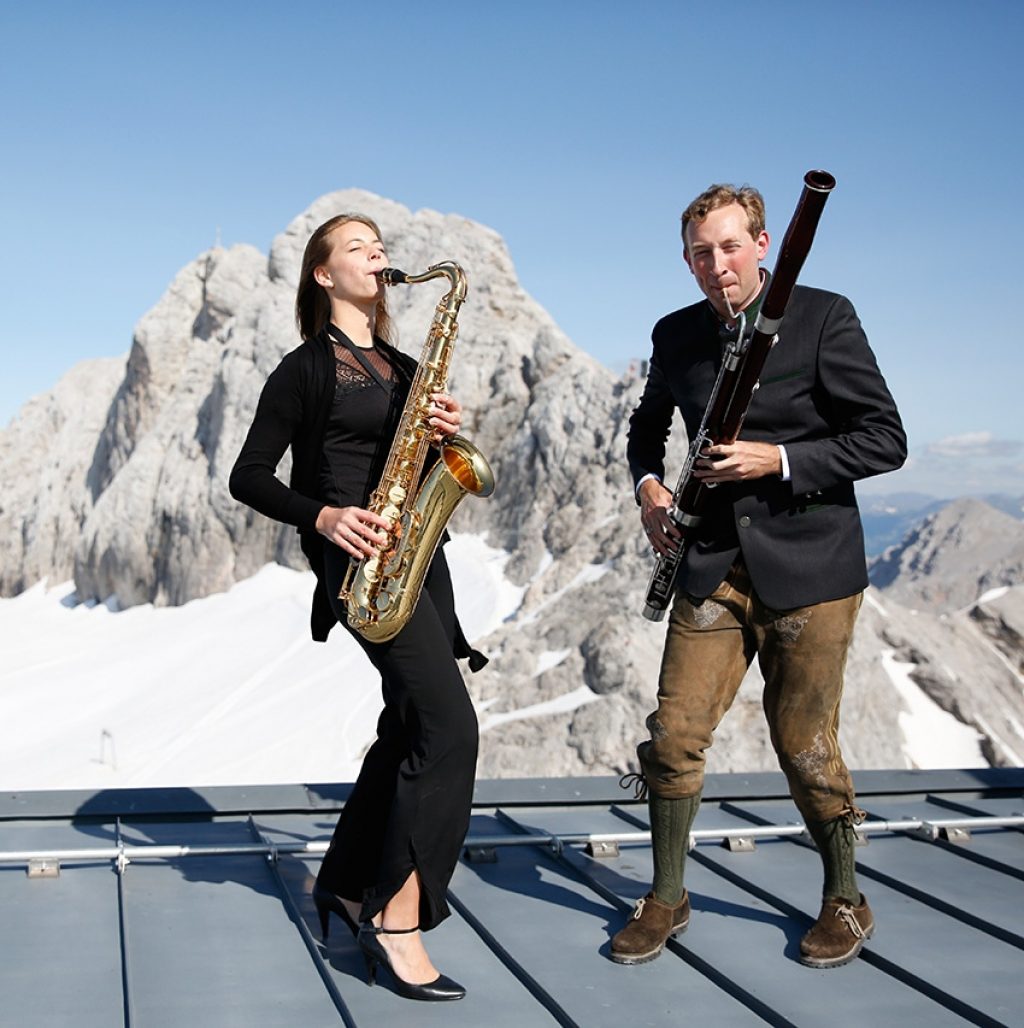 Music takes me higher - the individual Mid EUROPE Package
Wednesday, 06.11.2019
What could be better than experiencing music and mountains - both are possible in Schladming. Depending on your mood you take part in guided hikes and excursions, in the afternoons or evenings the top-class musicians of the wind music festival Mid EUROPE provide a musical treat for the ears. At more than 24 hall concerts and 15 open-air concerts. At the big highlights of the LONG NIGHT OF MUSIC and the march show SCHLADMING TATTOO. You can expect a stylistic journey around the world, as well as the mountains around Schladming. The right offer for every musical taste.
Package available FROM EUR 307,00 per person (in a double room incl. breakfast in a pension)
• 5 nights incl. breakfast
• 2 x guided hiking tour
• 1 x Guided Silver Mine Adventure
• 1 x city tour or brewery tour
• Admission to all Mid EUROPE concerts 2020
• Schladming-Dachstein Summer Card
• 1 x hiking bottle
• Magazine # the Key
We are happy to create an individual package on request. The basic package consisting of:
• at least 2 nights in the desired accommodation category
• Admission to the Mid EUROPE concerts 2020
• 1 x hiking bottle
• Magazine # the Key
can be supplemented with daily extra services.
Booking Contact:
Tanja Schweiger, Tourist Office Schladming
tanja@schladming.com
Tel .: +43 3687 22 777 15
www.schladming-dachstein.at/de/schladming/sommer-packages/mid-europe-package
News