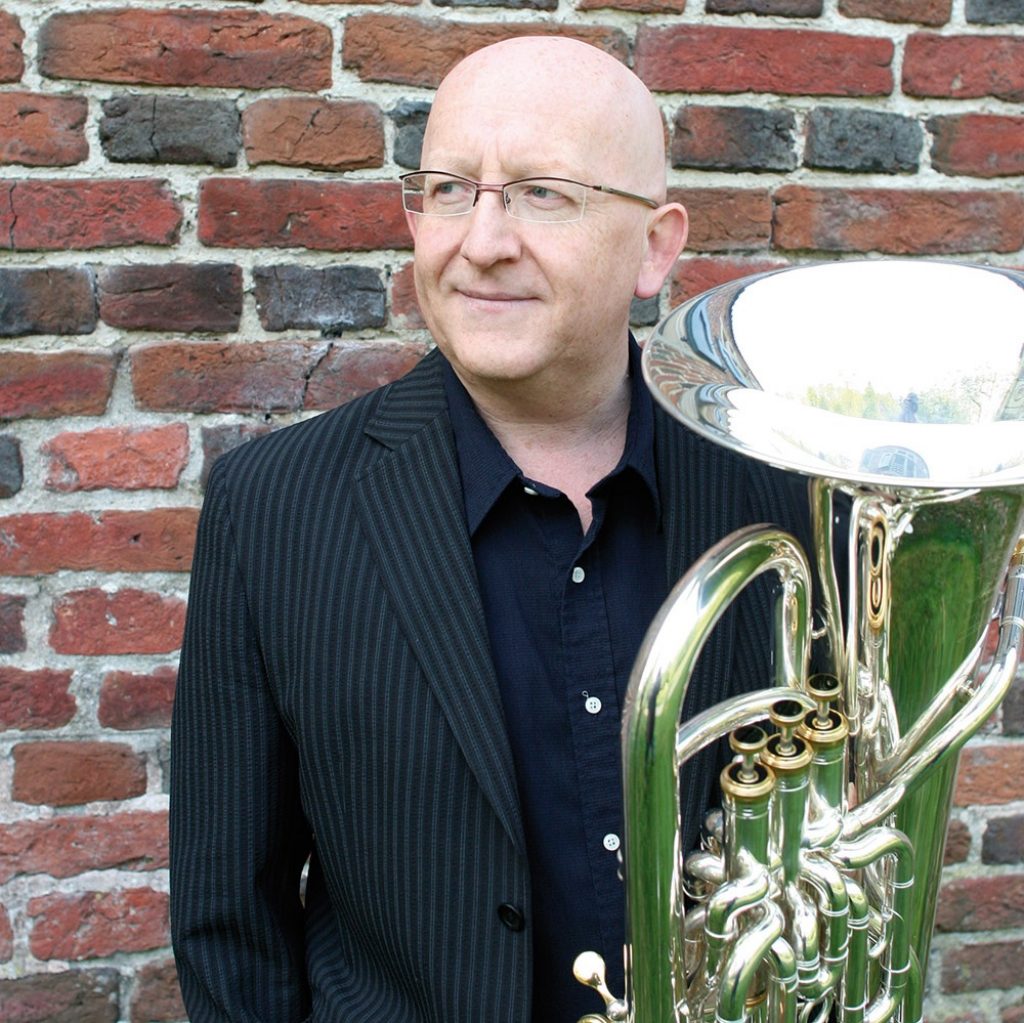 Workshop with Euphoniumsoloist Steven Mead at Mid EUROPE 2022
Sunday, 22.05.2022
The successful and professional euphonium soloist Steven Mead would have already been present at Mid EUROPE 2020. After the cancellation of Mid EUROPE 2020 and 2021, Mid EUROPE 2022 with Steven Mead certainly has a great highlight to offer. This first-class musician will perform with the World Adult and World Youth Wind Orchestra at the LONG NIGHT on 14 July as well as during the International Concert Evening on Saturday, 16 July.
WORKSHOP with Steven Mead
However, Steven Mead will not only be there to listen, all musicians of the instrument group tenor horn, baritone and euphonium who want to improve their performance players, are invited to participate in the workshop with Steven Mead on Saturday, July 16, 2022 from 1:30 to 4:30 pm at Congress Schladming. Get tips from a professional musician!
The participation in the workshop costs € 20,00 per person.
Registration is requested, please just send an email with contact details to: office@mideurope.at
STEVEN MEAD – World EUPHONIUM Star
Steven Mead is well known to brass musicians and euphonium lovers around the globe, admired above all for his expressive interpretations of the musical repertoire. His concerts are distinguished by the unique communication he establishes between performer and audience.
Virtually year-round, Steven tours through world musical history, chalking up around 75 solo performances annually with some of the most acclaimed brass, wind and symphonic ensembles, including - to name a few
solo concerts with the Trondheim Symphonie Orchestra, Norway
Lahti Symphony Orchestra und Helsinki Philharmonic, Finnland
Stuttgart Philharmonic, Germany
Japan Chamber Orchestra, Japan
solo concerts with the leading brass and military bands of the world, among:
o Band of the Garde Republicaine, Paris – France
o Central Band der RAF, London – UK
o Italian police, Carabinieri und Army Bands, Rome – Italy
o The Dutch Marine Band, Rotterdam – Netherlands
o US Army Band, Washington DC – USA.
Steven Mead may fairly be described as one of the most recorded solo wind musicians worldwide, with over 65 CDs released since 1990. His extraordinary pioneering work with the euphonium has brought him international fame as a leading euphonium soloist. His innovative contributions include the founding of special euphonium schools in the Benelux countries and Japan, organization of the "National Tuba Euphonium Festival" as well as mouthpiece and instrument design. Many Steven Mead products are now in high demand around the globe.
Steven is currently a highly sought-after soloist, speaker and workshop leader at wind music events worldwide. He teaches at various music schools across Europe and Japan, and is Professor of Euphonium at the Royal Northern College of Music in Manchester, which students from around the world attend in order to study with him and launch successful professional careers of their own. Needless to say, we eagerly look forward to great concerts with Steven Mead at Mid EUROPE 2022!
By the way: What is an euphonium?
The euphonium is a deep brass instrument and belongs to the bugle family. It sounds one octave deeper than a trumpet and one octave higher than a tuba.
www.buffetcrampongroup.com
News