Bundespolizeiorchester München
The Federal Police Orchestra Munich was founded in 1952 as the "Music Corps of the BGS" and is thus almost as old as the Federal Police itself, which was established in 1951 as the Federal Police.
The Federal Police Orchestra Munich has been part of the Federal Police Headquarters Potsdam since March 2008. The orchestra's home base and the starting point for its numerous trips to perform far beyond southern Germany is the Federal Police Headquarters in Munich.
The symphonic wind orchestra is regularly available for intra-office events as a sign of high esteem for the employees. In addition, it supports the public relations work of the Federal Police with benefit concerts, public events with the participation of information booths of the Federal Police and also promotes its presence in cooperation with other authorities.
Last but not least, many radio and television recordings prove the popularity of the Federal Police Orchestra Munich.
Participated: 2022
Country: DE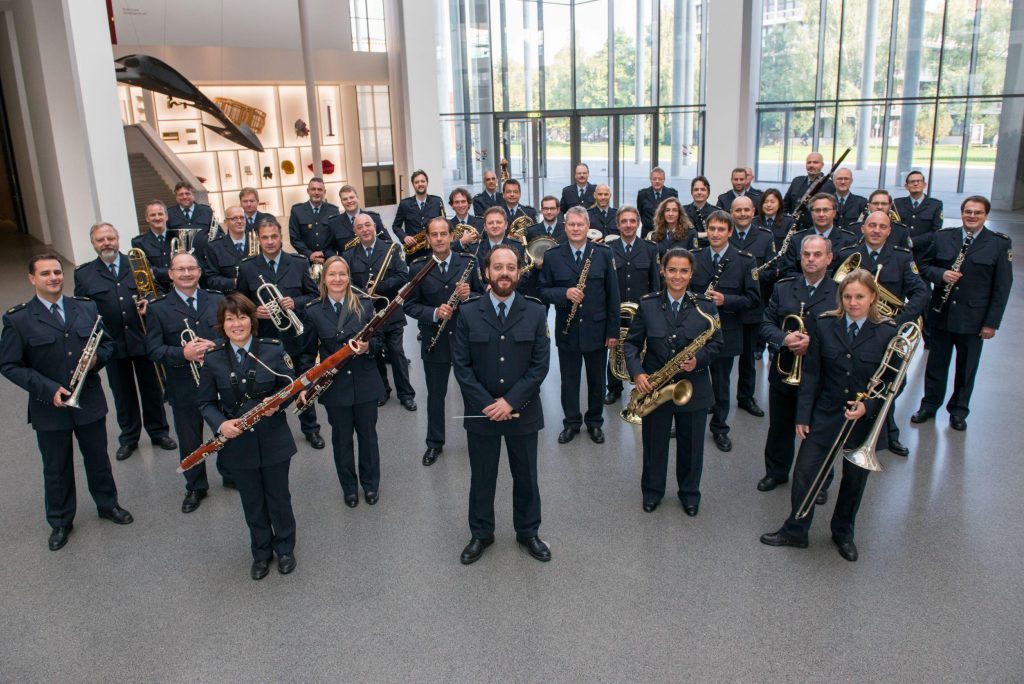 Conductor: Jos Zegers
Jos Zegers, born on February 19, 1983 in Nijmegen/Netherlands, began his musical training as an oboist at the age of eight.
After graduating from high school, he began his oboe studies at the Maastricht Conservatory with Hans Roerade while studying business administration, graduating with honors in 2006. In 2005 he performed as a soloist during the Korea Festival of the Maastricht Conservatory with an orchestra led by conductor Jan Stulen.
In the same year, he began his studies in conducting at the Royal Conservatory of The Hague, from which he also graduated with honors in 2011. In addition, Zegers participated in various master classes with Jan Cober, among others, and lectured privately with Josef Suilen.
In 2009, he was the youngest semi-finalist in the international conducting competition of the World Music Competition in Kerkrade (WMC). In October 2010, again as the youngest participant, he reached the semi-finals of the conducting competition "Con Brio" in Innsbruck (Austria), which he also won in 2015. Since October 2016, Jos Zegers has been principal conductor of the Bundespolizeiorchester München. In early 2019, he will make his debut as guest conductor with the Munich Symphony Orchestra.
Bundespolizeiorchester München concert(s)
Mid Europe 2022
Wednesday, 13.07.2022