Landesjugendblasorchester OÖ
The Landesjugendblasorchester Oberösterreich was founded in 2015 by the Landesjugendreferenten des Oö. Blasmusikverbands Günther Reisegger. Young dedicated musicians shall be offered the opportunity to work with national and international conductors (Bert Appermont | BEL, Walter Ratzek | GER, Matty Cilissen |BEL), soloists (Spanish Brass, Vienna Horn, Ueli Kipfer,....) and composers at the highest level.
Participated: 2023
Country: AT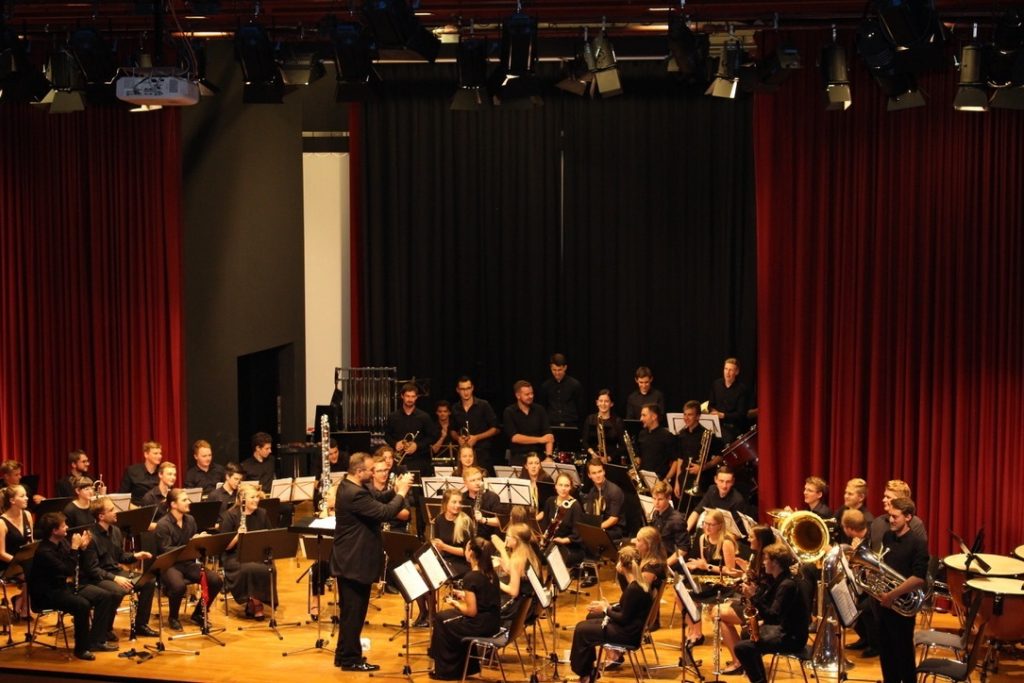 Conductor: Matty Cilissen
Matty Cilissen studied classical philology and mathematics as well as music and obtained diplomas in flute, music theory, symphony orchestra - conducting and wind band conducting. He also studied music history, percussion, classical and contemporary music analysis and music philosophy.
Cilssen has conducted projects as a guest conductor with the Nationaal Orkest Belgium, the Muziekkapel van de Belgische Gidsen, the Koninklijke Militaire Kapel Johan Willem Friso (NL), the Koninklijke Luftmachtkapel (NL), the Norwegian Stuff Band, the Noord Nederlands Sinfonieorkest, the Bläserphilharmonie Süd-West, and the Sächsische Bläserphilharmonie.
He is currently principal conductor of the Royal Band of the Belgian Airforce, the Philipsharmonie Eindhoven, the Harmonie Sint-Petrus en Paulus Wolder-Maastricht, and the Koninklijke Philhatmone of Bocholz.
Landesjugendblasorchester OÖ concert(s)
Mid Europe 2023