Langenauer Schwäble
The youth band of the Musikverein Langenau, the "Langenauer Schwäble", currently presents itself with 60 musicians.
Founded back in 1958, they are one of the oldest continuously existing youth bands in the region of South Württemberg. Today, more than 60 years after their foundation, the Schwäble are an integral part of the cultural life of the town of Langenau.
In addition to the spring concert and the youth autumn concert, the Schwäble perform at many other town and club festivals, such as the children's festival or our garden festival on Ascension Day in Langenau. They also play a Mother's Day serenade at the Sonnenhof nursing home together with the other youth groups of the Musikverein. Shortly before Christmas, the members of the band parade through the city in small groups to put the people of Langenau in the mood for the upcoming festivities with Christmas tunes. In addition, the "Langenauer Schwäble" go on an annual trip lasting several days to competitions, e.g. the International Euro Music Days in Heikendorf or to friendly youth bands throughout Germany.
Participated: 2022
Country: DE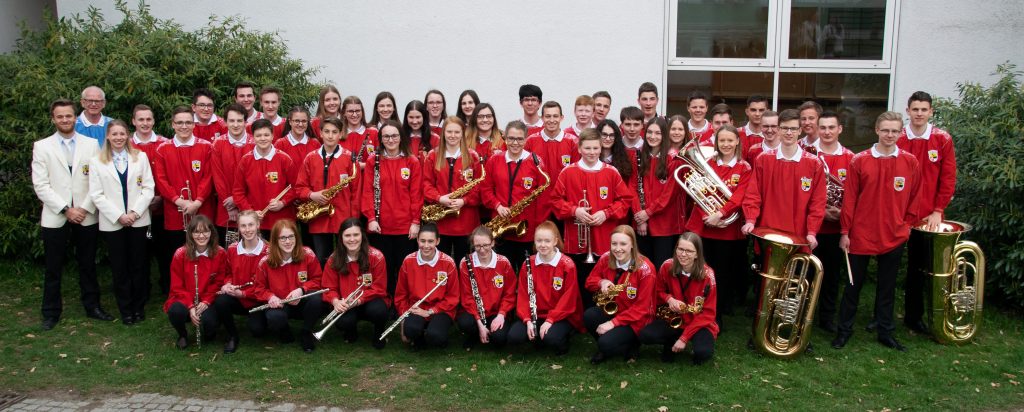 Conductor: Achim Götz
Achim Götz - better known as "Gonzo" at the Musikverein Langenau - was born in 1961 and has played trombone and baritone since childhood.
He has been conducting the Schwäble since April 15, 1991. In 2021, he thus celebrated his 30th anniversary as a youth conductor in Langenau, which makes it clear how much his work is appreciated by his Schwäble and by the club.
In addition to the Schwäble, he also conducts the Elchingen youth band, the Wasserburg/Günz music band and gives instrumental lessons.
During his decades as conductor of the Schwäble, Gonzo has collected numerous individual prizes as well as awards for the orchestra. Special highlights include several first places in concert and conducting competitions at the Euro-Musiktage in Heikendorf.
There as well as in Langenau, Gonzo and his Schwäble have become an indispensable institution.
Gallery
Langenauer Schwäble concert(s)
Mid Europe 2023