Youth Marching Show Band Göta Lejon
The youth marching show band Göta Lejon has entertained people for more than 60 years. It was formed in 1962 and during the years 1967 to 1996, the orchestra was led by Sven Olander, and it is him who has developed the orchestra to what it is today. He introduced the figurative march and built up the orchestra's large repertoire of around 70 works of march and parade music. The orchestra's first choreographer, Sofia Sjölin, started as a dancer in 1979, worked for many years as a drum major and has composed many dances that are now part of the dance repertoire. In 1988, she introduced the flag troupe, which further enhances the visual impression of the orchestra.
The orchestra makes around 50 performances per year, mostly in and around Göteborg Sweden. It consists of around 60 youths aged 9 to 25. Over six decades, a spirit of community has developed that can be summed up in the "Göta Lion spirit". It is characterized by tolerance for different people, for different musical and dancing qualities. Being part of the Göta Lejon Youth Orchestra is fun, developing, exciting and an interesting experience.
Participated: 2023
Country: SE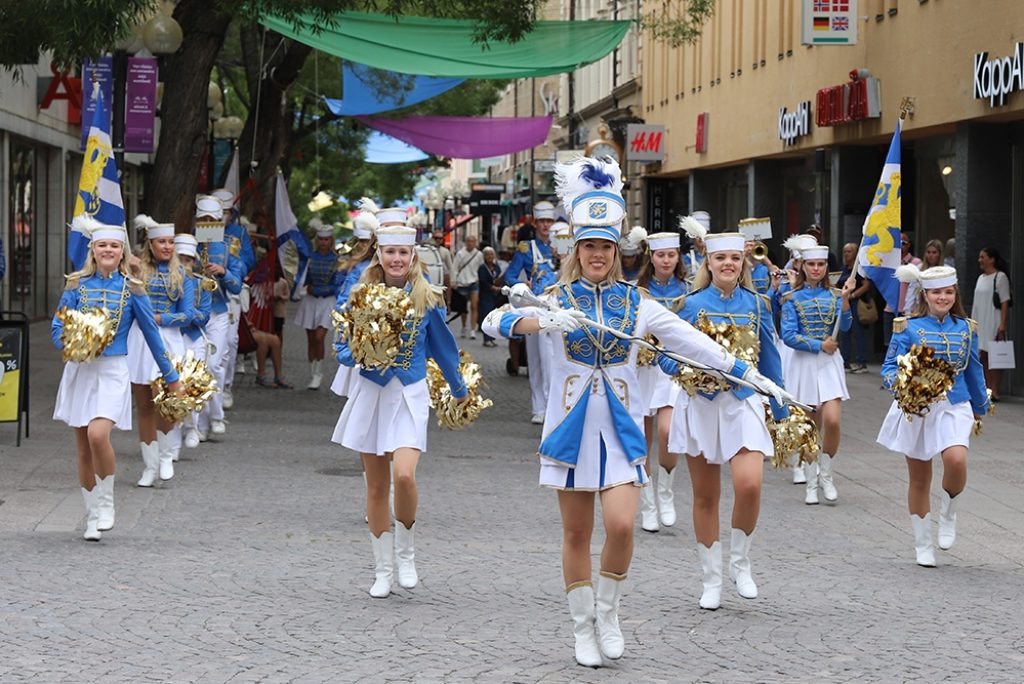 Gallery
Youth Marching Show Band Göta Lejon concert(s)
Mid Europe 2023