Ensembles from ESMG Quadrivium
Several passionate musicians from the choir and symphony orchestra from ESMG Quadrivium will be performing in the Kirche Haus im Ennstal. In total 14 students will be performing in different musical settings.
The first ensemble consists of a mixed vocal ensemble. They will be performing songs like the Icelandic Hehr Himna Smiddur from Kolbeinn Tumason, Cantate Domino from Monteverdi and more. Our next ensemble consists of wind players, who will be playing repertoire from Josef Rheinberger, Johann Pfeiffer. Also a duet will be played on oboe and flute with different variations on a menuet.
Come and listen to students with a passion for music
Teilgenommen: 2019
Land: NL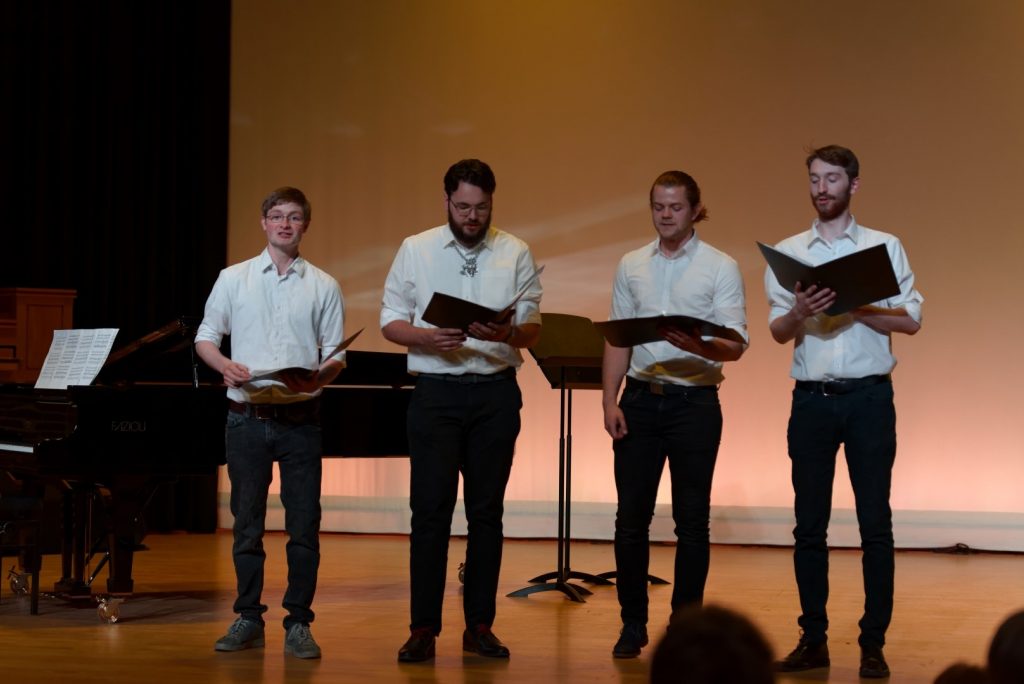 Ensembles from ESMG Quadrivium Konzert(e)
Mid Europe 2021