Harmonieorkest Vleuten
Harmonieorkest Vleuten (founded in 1949) is a thriving music association in the City of Utrecht, with more than 180 active members spread over 5 orchestras, a saxophone quartet and a brass band. In addition to their own concerts, they regularly collaborate in projects with other associations. The association also takes part in 'Utrecht Blaast', an initiative by the City of Utrecht that organized the Dutch Brass Band Championships, the European Championships for wind orchestras and the WASBE conference in Utrecht.

Harmonieorkest Vleuten's A-orchestra will play for you during this festival. The A-orchestra, led by conductor Arjan Gaasbeek, is in the first division in the Netherlands. The HOV-A repertoire is very diverse and ranges from original compositions for wind orchestra and adaptations of classical orchestral works, to pop, musical and film score arrangements. All these facets come together in a spectacular way in the biennial 'Promsnacht', a popular Dutch event that guarantees an outrageous hall with approximately 1100 visitors.
Last November HOV-A managed to score first place in the competition in Zutphen. Other recent highlights were the Brel & Brass concert (with the Belgian singer Micheline van Hautem and bass trombonist Jos Jansen) and the integral performance of Symphony No. 1 'The Lord of the Rings' by Johan de Meij, in collaboration with the Belgian sand artist Immanuel Boie.
Teilgenommen: 2019
Land: NL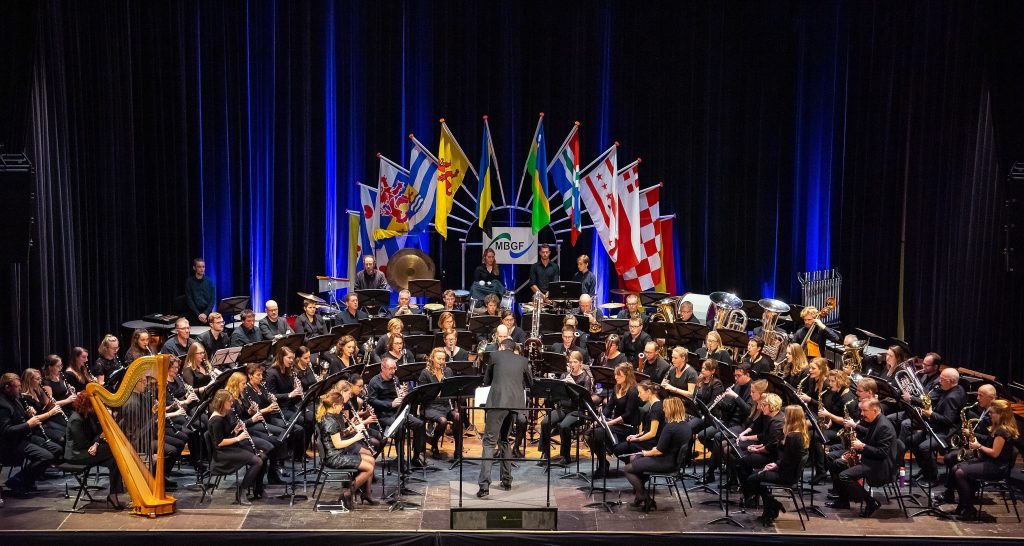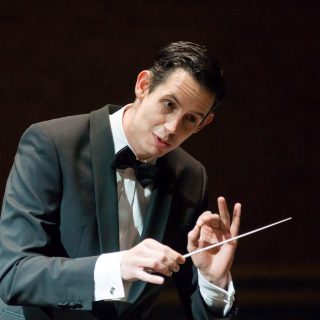 Dirigent: Arjan Gaasbeek
Arjan Gaasbeek (1983) started playing clarinet at the age of four and was taught by his grandfather. When he was ten, he continued his clarinet training with the Royal Harmonie Pieter Aafjes in Culemborg and was taught by Johan Boonekamp. At a young age he performed in various competitions, including the Prinses Christina Concours. He continued his clarinet study with Frans de Jong at the Fontys Conservatory in Tilburg and at Céleste Zewald at the Utrecht School of the Arts. In May 2017 he completed his study in HaFaBra conducting with Tijmen Botma at the Prince Claus Conservatory in Groningen, with excellent results. His orchestras (Harmonie K&V from Maurik, the Great Orchestra of Harmonie Pieter Aafjes from Culemborg, Harmonie Sub Umbra from Veldhoven and Harmonieorkest Vleuten) have enjoyed several resounding successes, including winning the Betuwe Cup and various promotions in official league Competition.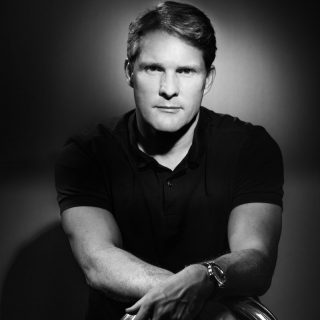 Perry Hoogendijk - Samstag (Hallenkonzert)
Perry Hoogendijk, born in Zeist, The Netherlands in 1971, started playing the tenor tuba when he was nine years old, receiving his first lessons from his father. Later on he changed to bass tuba and attended the Hilversum Conservatory, receiving his degree in performance and teaching in July 1993
Continuing his education in Germany at the conservatories in Essen and Detmold he studied with Hans Nickel, solo tuba player of the WDR Symphony in Cologne. In addition Perry travelled to the United States where he studied with Gene Pokorny, Rex Martin, and Charlie Vernon, also participating in one of the last master classes given by the legendary Tuba player Arnold Jacobs.
In July 1997 Perry was invited by the world famous Tuba Soloist Roger Bobo as an "emerging young artist" at the international Tuba-conference in Riva Del Garda Italy. In December 1999 Perry Hoogendijk won third prize at the International Competition for Solo Tuba in Sydney, Australia.
From September 1996 to September 2004 Perry was a member of the North Holland Philharmonic Orchestra, Haarlem. In September 2004 he joined the Royal Concertgebouw Orchestra Amsterdam and was made professor at the Sweelinck Conservatory in Amsterdam. Perry holds these positions up to today.
Perry Hoogendijk has performed often as a soloist with amateur wind ensembles and is active as a low brass coach and teacher. In February 2006 Perry was a 'Guest Teacher' for Rex Martin's Tuba class at Northwestern University Chicago USA.
Recently Perry has been working hard trying to expand the solo repertoire for Tuba. This has resulted in a number of new pieces for Solo Tuba and Wind Bands and the production of his first solo CD "Quicksilver".
Harmonieorkest Vleuten Konzert(e)
Mid Europe 2019
Mittwoch, 10.07.2019
Donnerstag, 11.07.2019
Samstag, 13.07.2019
Hallenkonzert Orchester: Harmonieorkest Vleuten, NL Veranstaltungsort: congress Schladming
Konzertprogramm >
| Titel | Solisten | Komponist | Verlag |
| --- | --- | --- | --- |
| Die Fledermaus Overture | | Johann Strauss jr. | Baton Music |
| Four Temperaments for Tuba | Perry Hoogendijk | Michael Brand | G&M Brand Publications |
| Nimrod | | Edward Elgar | Mills Publishing corp. |
| Third Suite for Band | | Alfred Reed | Piedmond Music Company |
| Arabesque | | Samuel R. Hazo | Musicworks |
| Czardas | Perry Hoogendijk | Vittorio Monti | Molenaar |