Harmonieorkest Vleuten
Harmonieorkest Vleuten (founded in 1949) is a thriving music association in the City of Utrecht, with more than 180 active members spread over 5 orchestras, a saxophone quartet and a brass band. In addition to their own concerts, they regularly collaborate in projects with other associations. The association also takes part in 'Utrecht Blaast', an initiative by the City of Utrecht that organized the Dutch Brass Band Championships, the European Championships for wind orchestras and the WASBE conference in Utrecht.

Harmonieorkest Vleuten's A-orchestra will play for you during this festival. The A-orchestra, led by conductor Arjan Gaasbeek, is in the first division in the Netherlands. The HOV-A repertoire is very diverse and ranges from original compositions for wind orchestra and adaptations of classical orchestral works, to pop, musical and film score arrangements. All these facets come together in a spectacular way in the biennial 'Promsnacht', a popular Dutch event that guarantees an outrageous hall with approximately 1100 visitors.
Last November HOV-A managed to score first place in the competition in Zutphen. Other recent highlights were the Brel & Brass concert (with the Belgian singer Micheline van Hautem and bass trombonist Jos Jansen) and the integral performance of Symphony No. 1 'The Lord of the Rings' by Johan de Meij, in collaboration with the Belgian sand artist Immanuel Boie.
Teilgenommen: 2019
Land: NL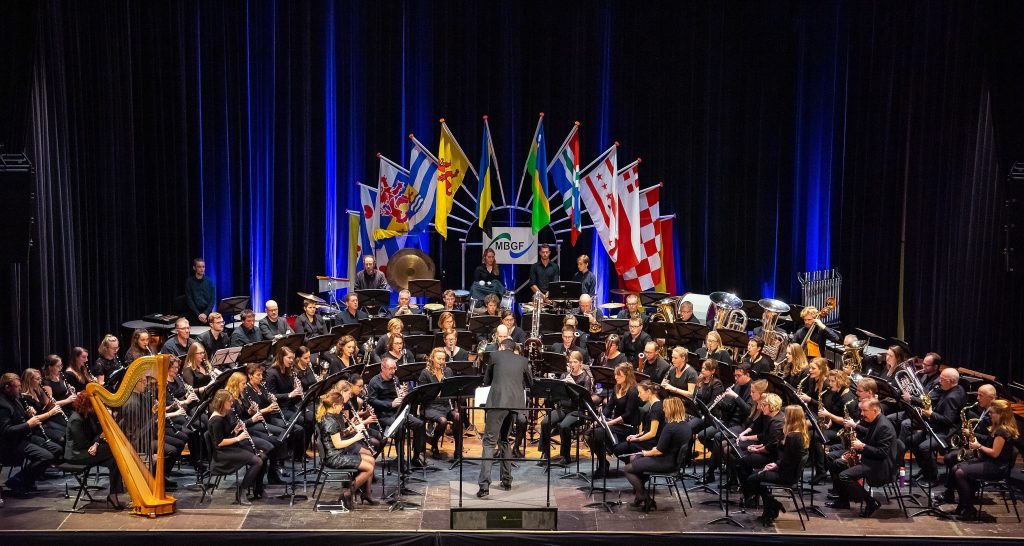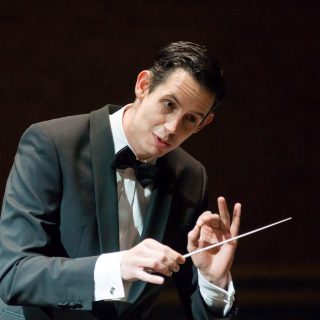 Dirigent: Arjan Gaasbeek
Arjan Gaasbeek (1983) started playing clarinet at the age of four and was taught by his grandfather. When he was ten, he continued his clarinet training with the Royal Harmonie Pieter Aafjes in Culemborg and was taught by Johan Boonekamp. At a young age he performed in various competitions, including the Prinses Christina Concours. He continued his clarinet study with Frans de Jong at the Fontys Conservatory in Tilburg and at Céleste Zewald at the Utrecht School of the Arts. In May 2017 he completed his study in HaFaBra conducting with Tijmen Botma at the Prince Claus Conservatory in Groningen, with excellent results. His orchestras (Harmonie K&V from Maurik, the Great Orchestra of Harmonie Pieter Aafjes from Culemborg, Harmonie Sub Umbra from Veldhoven and Harmonieorkest Vleuten) have enjoyed several resounding successes, including winning the Betuwe Cup and various promotions in official league competition.
Harmonieorkest Vleuten Konzert(e)
Mid Europe 2019