HOD Hashron Young Orchestra
The Hod-Hasharon Conservatory is one of the fastest growing music institution in Israel. Opened in 2011, it now serves over 700 students for around the city. The Head Director, Maestro Yeruham Scharovsky, has built this institution along with Eyal Harkavi, as Director of school projects. The Honors band started working in 2012, with second year students. Directed by Eyal Harkavi, the band grew and became one of the best young Honors band in Israel. Today, the band has 34 members, with ages ranging from 13 to 18 years old.
The Honors Band is the Jewel of the 7 year old Hod-Hasharon Conservatory.
Teilgenommen: 2018
Land: IL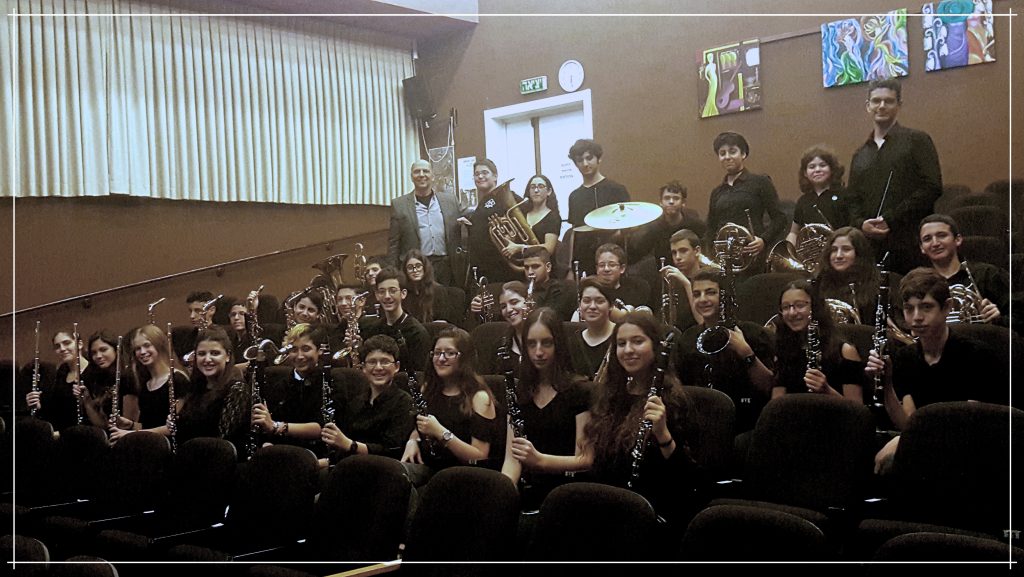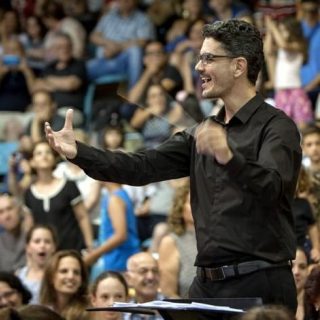 Dirigent: Eyal Harkavi
Conductor, Composer and Arranger Eyal Harkavi has been conducting youth orchestras at various cities in Israel and is currently leading the Tel-Aviv Jaffa Young Municipal orchestra, and the Hod-Hasharon Honors Orchestra. Eyal worked with some of Israel's best Theater Directors, Choreographers and Youth/Amateur Orchestras.
Eyal studied at the Rimon School of Music and has had the privilege to be tutored by Maestro Yeruham Scharovsky and Maestro Menahem Nebenhaus. Eyal has also participated in masterclasses by Joan DeAlbuquerque and Laszlo Marosi. He is currently finishing his MA in Political Studies at the OPENU.
As a composer Eyal composed and arranged music for over 20 plays, including "Romeo and Juliette" (Tmuna Theater 2007), "A Different Tone" (Camery Theater 2011), "All the Time In the World" (Tzavta Theater 2012) and "Osama the Hero" (Tzavta Theater 2013).
As an arranger, Eyal has written arrangements for the Be'er Sheva Municipal Concert Band, the Tel-Aviv Youth Municipal Band, the Hod-Hasharon Honors Band and several school programs.
Galerie
HOD Hashron Young Orchestra Konzert(e)
Mid Europe 2021