PTS Band
PTS Band is a wind orchestra from the city Pori which is located in Western Finland. Our orchestra was founded in 1887, and today it has around 40 players, all adults. Our conductor is Tommi Tuominen. We arrange annually concerts at concert halls and churches, and also perform at smaller events from parks to shopping centers. We play both classical and popular music and in recent years we have also performed with many well-known Finnish singers. PTS Band collaborates with local choirs and composers and performs new Finnish wind music. This is our first time at Mid Europe and we are looking forward to a great experience!
Teilgenommen: 2018
Land: FIN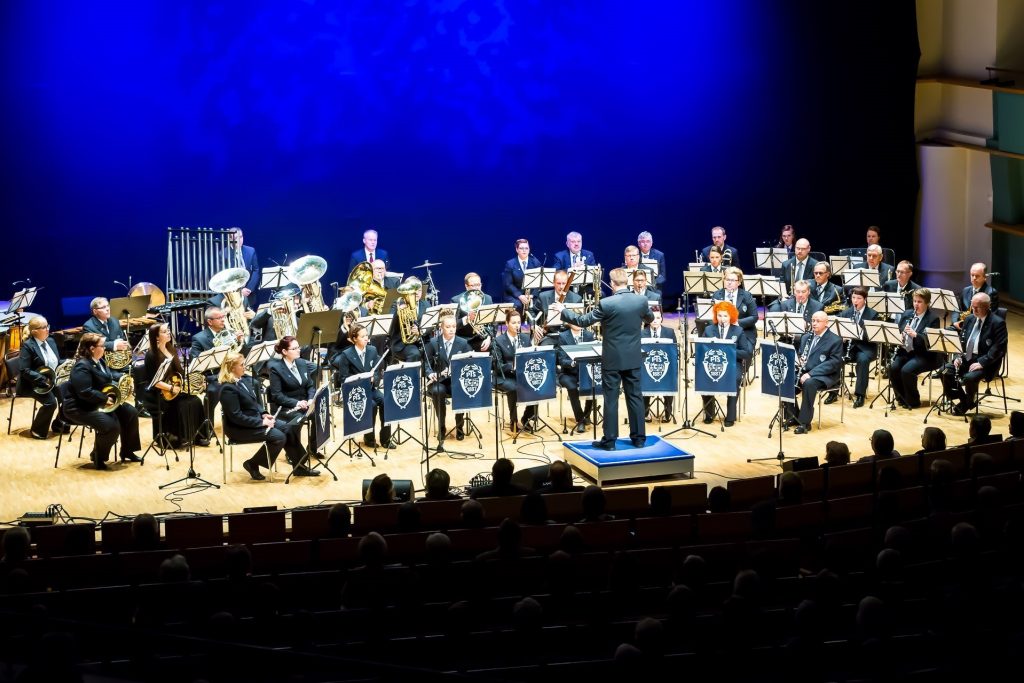 Dirigent: Tommi Tuominen
Tommi Tuominen has conducted PTS Band since 2013. From 2001 to 2011 he worked as a professional musician in Satakunta Military Band. He has played with various other orchestras including Turku Philharmonic Orchestra, Pori Big Band and Pori Sinfonietta. Tuominen performed his instrumental and conducting studies at Turku Conservatory and has also graduated from Palmgren Conservatory in 2005. His main instrument is trombone but you can catch him playing euphonium or tuba as well.
Galerie
PTS Band Konzert(e)
Mid Europe 2021