Taipei Fuhsing Private School Wind Ensemble
Although, Taipei Fuhsing Private School is one of the best and oldest private Schools in Taiwan, the school`s wind Ensemble is quite Young. The Fuhsing Wind Ensemble started in the fall of 2012 and has been led by Mr. Keng-Yu Chen ever since. The Wind Ensemble is divided into three Groups: the Middle School Band, the Elementary School Band, and the Beginners Band. Currently, one hundred and forty-five sudents from grade four the Eleven participate in the three bands.
In 2015, the Middle School Band attended the Taipei School Wind and Band Competition. They were able to win the top Prize and have won the Award ever since. The wind Ensemble has also performed at many other prestigious Events. Joined interschool Exchange with wind band in Japan and different Music Festival to enhance students musicality.
Teilgenommen: 2019
Land: TW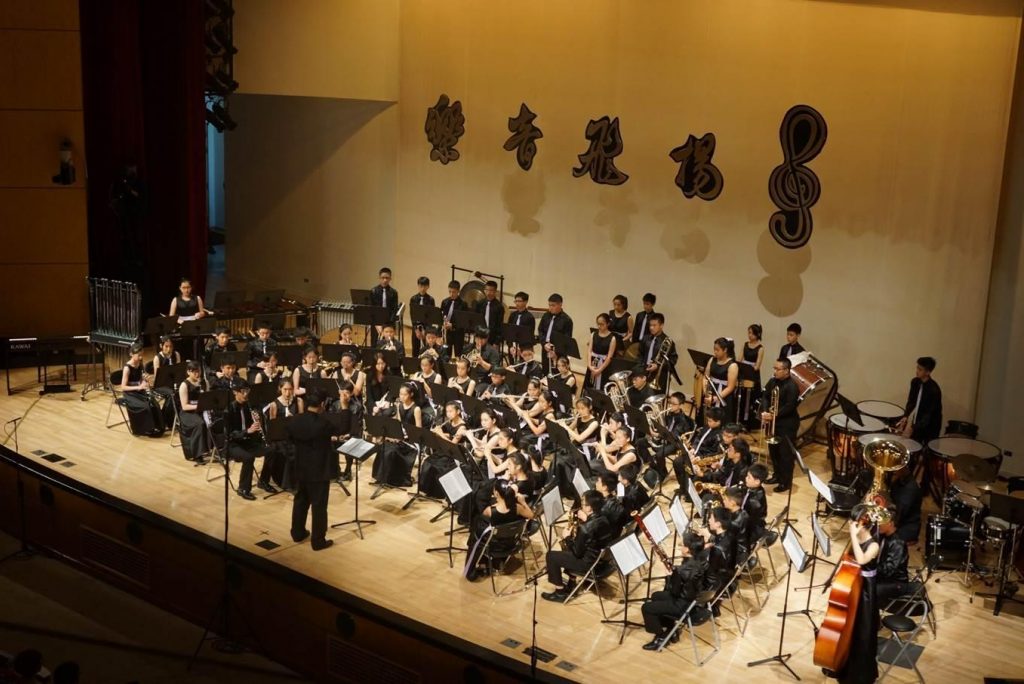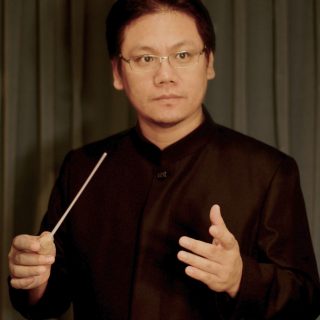 Dirigent: Keng-Yu Chen
Mr. Keng-Yu Chen Mr. Keng-Yu Chen, the Principal Bass Trombone of the Taipei Symphony Orchestra, was born in 1969 in Taipei. During high school, he was elected to be a student
conductor because of his excellent musicality and precise interpretation of music. At the same time, he began to study trombone under Ray Heberer, the Principal Bass Trombone of the National Symphony Orchestra.
In 1989, Mr. Keng-Yu Chen was admitted to Taipei National University of the Arts, majoring in trombone under Professor John Van Deursen (the Principal Trombone of the National Symphony Orchestra) and minoring in piano under Rolf Peter-Wille. In collage, he also began to study electronic and computer music. He has worked, performed, and toured as a music director for theatrical productions in Taiwan many times. He also studied jazz music theory and performance with Mr. Yan Zhiwen, and has performed many times with jazz ensembles to promote jazz music in both the city and the countryside.
After graduation, Mr. Chen was very active in various kinds of performance activities, both in Taiwan and overseas. His experience include being the Pricipal Bass Trombone of Taipei Philharmonic Orchestral, Wings of the Angel Symphony Band, Ming Hsien Orchestra, Taipei Wind Orchestra and Symphonic Band, National Taiwan Symphony Orchestra, King Brass Ensemble, Taiwan Brass Quintet, Capital Trombone Ensemble, among others. His performing career has brought him all around the world, including the United States, Canada, Finland, Sweden, and more.
Mr. Keng-Yu Chen also devoted himself to music education. He has taught music classes and led orchestras from all levels. He frequently holds concerts to present students with more chances to perform on stage. He also often leads exchange programs and collaborates with foreign orchestras, which allows his students to learn, to share experiences with others, and to enhance his students' musicality. These opportunities that he creates allow his students to broaden their international visions through interacting with established wind bands in Japan, Singapore, Malaysia, and Shanghai. As a conductor in school orchestras, he has led students to win numerous ultra-premium awards in the National Student Wind Band Competitions.
Taipei Fuhsing Private School Wind Ensemble Konzert(e)
Mid Europe 2021