WYWOP - Accommodation and Travel
Accommodation:
SATURDAY, July 6 to SUNDAY July 14, 2024. For additional overnight stays, please send a message to: hotel.mideurope@schladming-dachstein.at. Your participation fee covers your stay at the JUFA Hotel Schladming.
Arrival
SATURDAY, July 6, 2024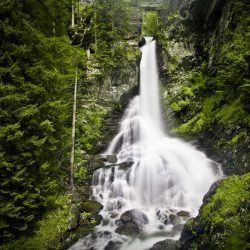 Leisure activities
Of course there is also time for leisure time and this can be used to get to know Schladming and the surrounding region better.
With the Schladming-Dachstein Sommercard (included in the WAWOP package) you can visit or use numerous attractions free of charge. You should definitely plan a snowball fight at the Dachstein Glacier, a gondola ride on the Schladming Planai or a hike to the Wild Waters with the suspension bridge on the alpine path "through the Höll". Information about the Sommercard can be found here.
If you have any questions about the leisure activities, Tanja Schweiger from the Schladming Tourism Association will be happy to answer them hotel.mideurope@schladming-dachstein.at