Blechophon
BLECHOPHON was founded in 2008 as an independent ensemble and since then the 7 musicians from Upper Austria have been playing at all kinds of events according to their motto "Music with enthusiasm and passion at a high level".
But not only entertainment music is part of the repertoire of BLECHOPHON, they also perform concert brass music in the music competitions, a joint concert with the Wartberg choir "Pro Musica" and own concerts with the title "Blechophon in Concert" in 2014, "Blechophon XL in Concert"in 2016 and "abraBRASSdabra" in 2018.
BLECHOPHON - always the right choice for good entertainment and atmosphere for any event.
Participated: 2019, 2022, 2023, 2024
Country: AT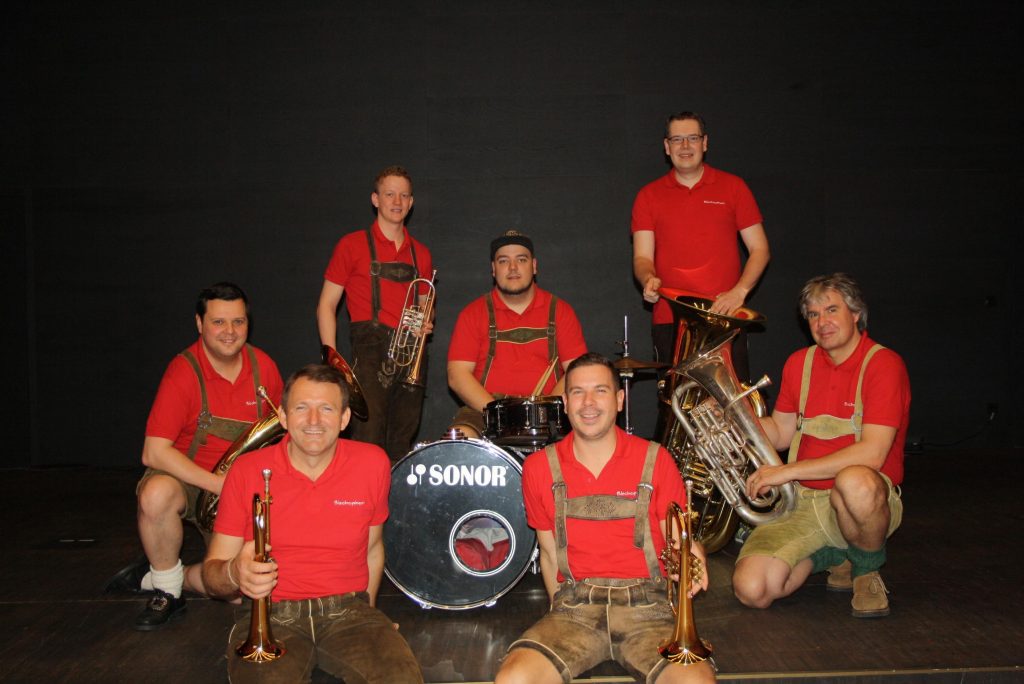 Gallery
Blechophon concert(s)
Mid Europe 2023
Thursday, 13.07.2023
Friday, 14.07.2023