Drumhead
The youth drumline "DRUMHEAD" is a supra-regional project of the percussion section of the Oberösterreichisches Landesmusikschulwerk and consists of 14 musicians. It was founded in 2022 and starts in 2023 with a new and unique project with acrobats. In a show of about 15 minutes, not only drumline beats and juggling art are combined, but also many "visuals" and LED light effects are added, which are well coordinated.
Participated: 2023
Country: AT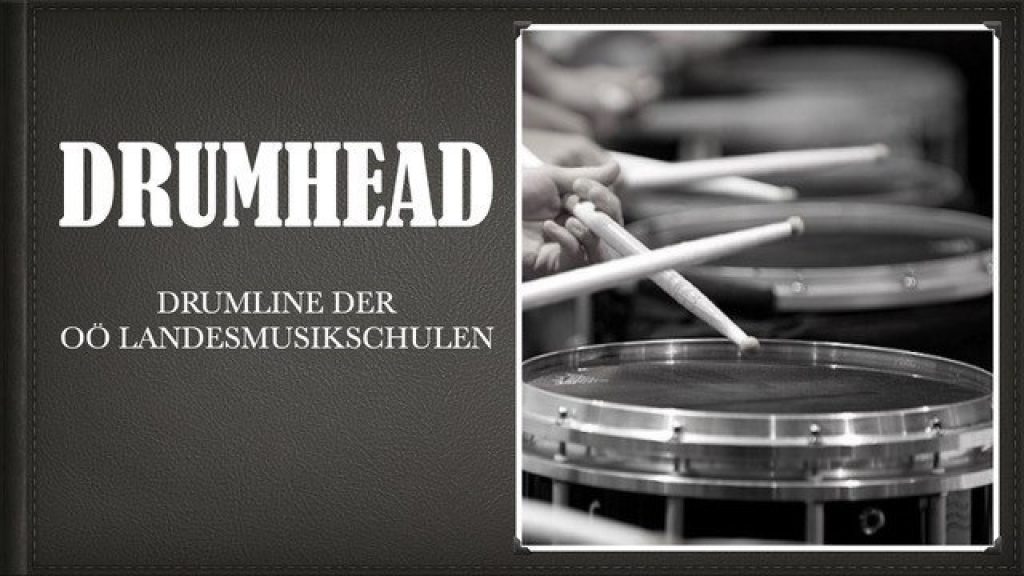 Conductor: Musical leader Patrick Höfer
The musician Patrick Höfer, who comes from Helfenberg, began his musical career at the age of 7 with the instrument piano, to which he has remained faithful to this day. At the age of 8, he additionally began to learn percussion with Franz Neumüller. In 2008-2009 he graduated from the Military Music Upper Austria and in 2009 began his teacher training studies in music education at the University of Music and Performing Arts Vienna (MDW). From 2010-2015 followed the IGP bachelor studies in percussion with Univ. Prof. Oliver Madas (Vienna Philharmonic Orchestra), which he graduated with honors. From 2011 he studied jazz and popular music with Alex Dostal and Anton Mühlhofer.
Patrick Höfer took part in various master classes with Martin Grubinger, Thomas Lechner (Vienna Philharmonic), Anton Mittermaier (solo timpanist Vienna Philharmonic), Gerald Fromme (former solo timpanist with the RSO Vienna), Philipp Flip (Vienna Symphony), Nick Petrella, ....
During this time several concert tours with different orchestras followed, among others to China, Italy and Germany. Patrick Höfer can look back on an active substitute activity. He is currently a substitute at the Vienna State Opera (since 2013), the NÖ Tonkünstler Orchestra (since 2016) and the Vienna Chamber Opera (since 2016). Other engagements have taken him to the Volksoper Wien, Brucknerorchester Linz, Salzburger Festspiele, Andechser ORFF-Akademie des Bayrischen Rundfunks, Camerata Schulz (Mondial concerts of the Vienna Boys' Choir), Carinthischer Sommer, Oper Burg-Gars, Klangvereinigung Wien, ...
Band activities with the Hans-Peter Gratz Band and Jazzbar, among others. Since 2013 Patrick Höfer is also bandmaster of the Musikverein Helfenberg. Patrick Höfer has been working as a percussion teacher at the Oö. LMS-Werk since September 2015.
Drumhead concert(s)
Mid Europe 2023
Thursday, 13.07.2023