Herzogsdorfer Böhmische
The "Herzogsdorfer Böhmische" was founded in 2014 on the occasion of the community festival "Fest der Volkskultur" under the name "Kloane Partie". The band at that time was formed from the Herzogsdorf Music Association and subsequently framed numerous local events and morning pints. Since then it has been our goal to offer both brass music (traditional and current) as well as modern entertainment music with only amateur musicians, at the highest level and with great fun and entertainment factor.
In order to be able to achieve this goal, the formation was expanded to 12 musicians from the surrounding music associations. Special highlights in recent years have included the Long Night of brass music at the wind music festival "Mid Europe Schladming", several times the morning pint at the "Noppen Air Festival", morning pint "Waldfest Niederwaldkirchen" and much more.
Whether marquee or festival, indoor or outdoor - we bring mood to every location. Convince yourself - you must have heard the "HB" live.

www.herzogsdorferboehmische.at

Participated: 2018, 2019, 2022, 2023, 2024
Country: AT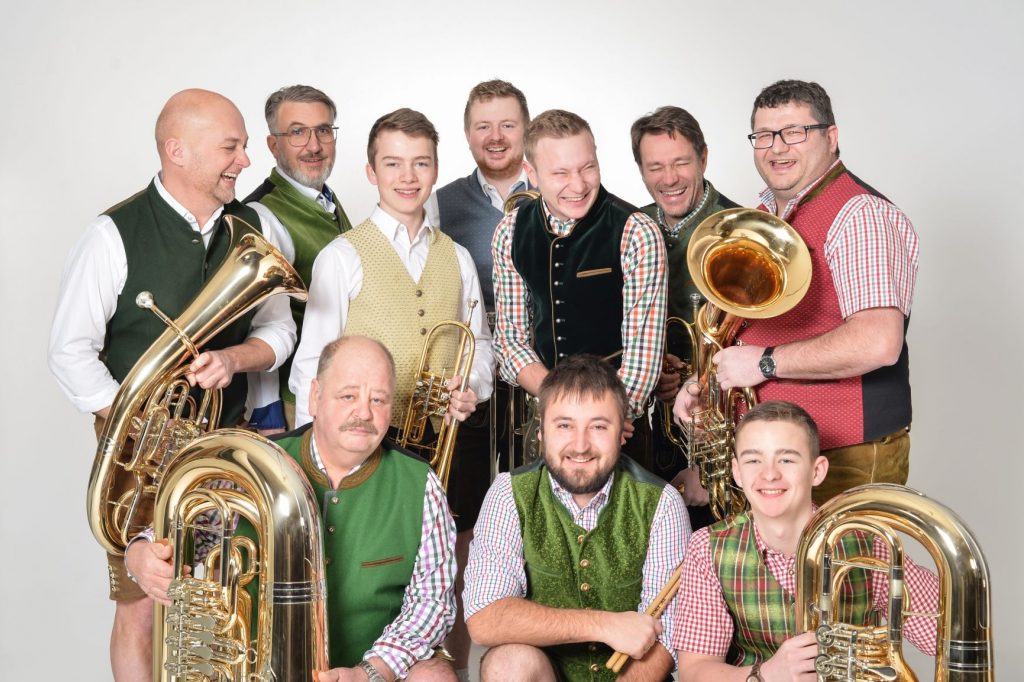 Herzogsdorfer Böhmische concert(s)
Mid Europe 2023
Thursday, 13.07.2023