Jeugddweilorkest kleintje Spult(t)
Everyone smiles when they see and hear so many music-making youth together. That is what makes youth orchestra Kleintje Spul(t) from the Netherlands so unique. Kleintje Spul(t) started with 3 musicians and has grown to into a fully-fledged and independent youth orchestra with 37 children aged 8-15 in 10 years! What's the reason the orchestra has grown so fast? In the first place, it is because of the children themselves. They have so much fun together, in making music and during performances. In doing so, they enthuse other children. They also grow as human beings and gain more selfconfidence through this way of making music.
Kleintje Spul(t) performs completely independently. They perform anywhere they are asked! They play by heart and the repertoire consists of about 20 recognisable songs. In 2017, they've won the Prince Bernhard Cultuurfonds Prize. That was a crowning achievement and above all confirmation that the way Kleintje Spul(t) manifests itself is unique and good. The award was presented to Jules Verschure, who leads the youth orchestra in a distinguished manner.
Every child should have the opportunity to make music.
And the best thing about making music is making music together!
Participated: 2023
Country: NL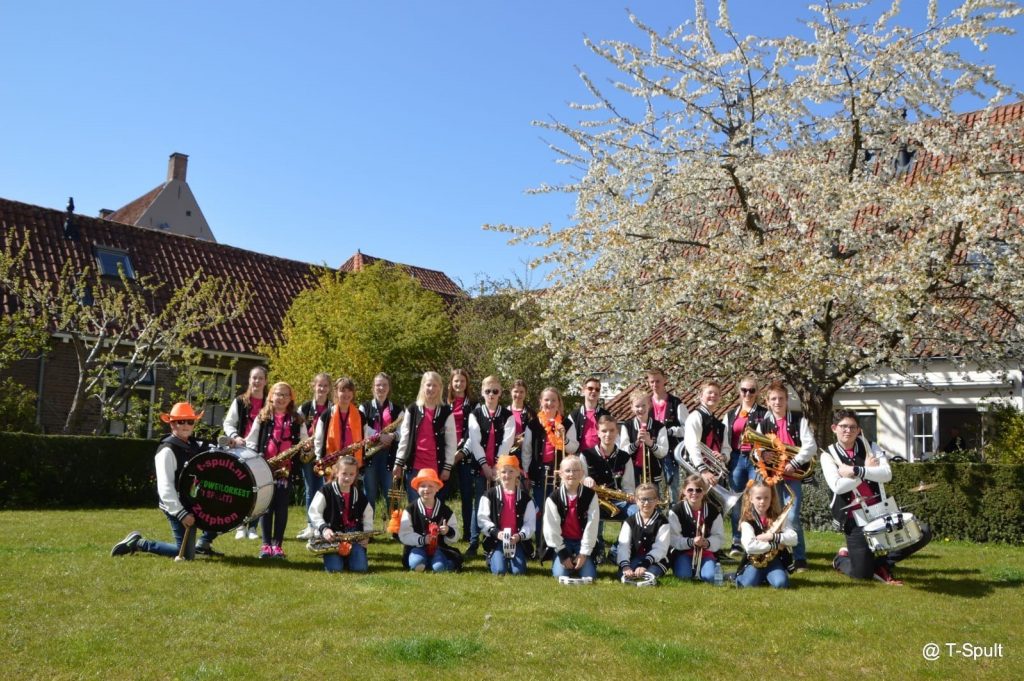 Gallery
Jeugddweilorkest kleintje Spult(t) concert(s)
Mid Europe 2023
Wednesday, 12.07.2023
Thursday, 13.07.2023