Junge Bläserphilharmonie NÖ
PHILwind/vielHARMONIE - Young Wind Philharmonic Orchestra of Lower Austria

The Junge Bläserphilharmonie Niederösterreich convinces with its lively sound and the young musicians' joy of making music together.
When it performs, the post goes off: With great verve and dynamism, the members of the Junge Bläserphilharmonie Niederösterreich have been delighting their concert audiences since autumn 2016. The Third Regional Youth Orchestra is a cooperation project between the MKM Music and Art School Management Lower Austria, the Lower Austrian Wind Music Association and the Military Music Lower Austria.
The approximately 60 participating music students from all over Lower Austria are among the best young musicians in the country. They enjoy being part of this dedicated orchestra project, which is reflected in the fantastic, lively sound of the young ensemble.
Outstanding venues and the versatile, appealing repertoire ensure well-attended concerts that also attract young audiences.
Among the outstanding teachers of the Junge Bläserphilharmonie are experienced music school teachers and orchestra musicians. They provide the talented young musicians with valuable tips from orchestral practice and convey with great commitment the joy of making music together, which is a priority for everyone involved.
Participated: 2021
Country: AT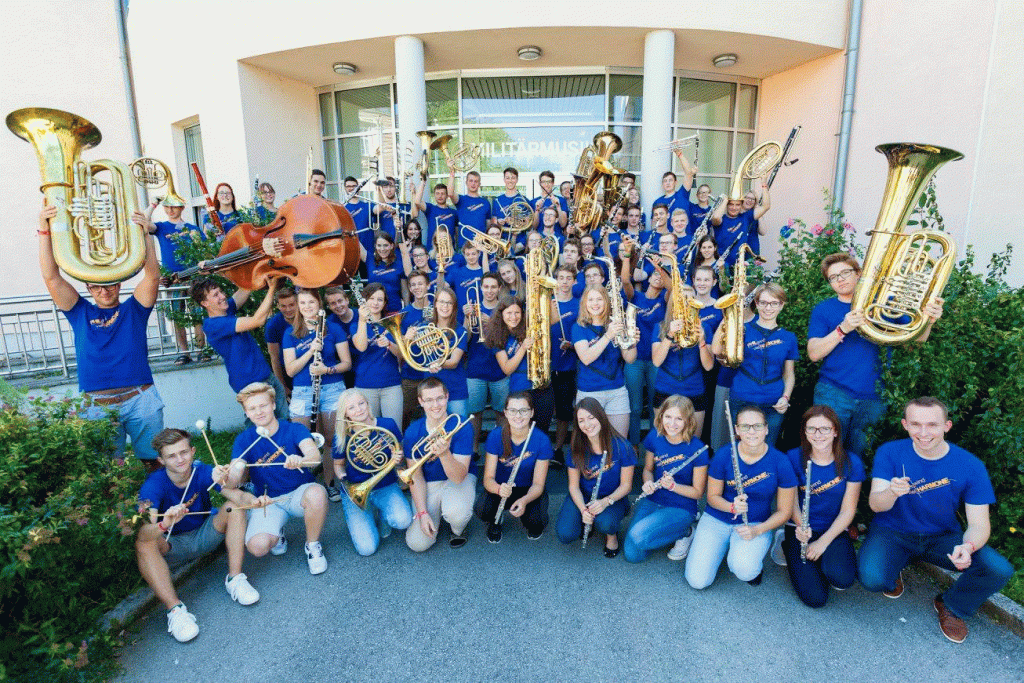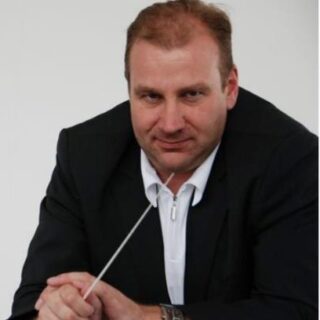 Conductor: Thomas Ludescher
Thomas Ludescher studied trumpet, music pedagogy, composition and conducting at the Landeskonservatorium Feldkirch, at the University of Music in Vienna and at the Music Academy Augsburg - Nürnberg. In 1996 he celebrated his graduation as "Magister artium".
He attended master classes with Bernard Haitink, Pierre Boulez, Carlos Trikolidis and Andreas Spörri (conducting), Philippe Manoury, Ed de Boer, Johan de Meij and Alfred Reed (composition and instrumentation). He regularly takes private lessons with Andreas Spörri - an internationally active orchestra conductor. In 2005 he won 1st prize at the renowned conducting competition "PRIX CREDIT SUISSE".
Thomas Ludescher is conductor and artistic director of Windwerk (formerly Sinfonisches Blasorchester Vorarlberg) and the fanfare orchestra "West Austrian Wings". With the Symphonic Wind Orchestra Vorarlberg he won several highest awards at international competitions (Vienna, Schladming, Kerkrade, Valencia). Concert tours have taken him to China, Spain, Italy, Germany, the Netherlands and Switzerland.
He also conducted the National Youth Wind Orchestra of Austria, the Lucerne Youth Wind Orchestra, the Philharmonic Wind Orchestra "KonsTirol" and the Brass Band 3BA Concert Band which he led into the Championship Section of the European Brass Band Contest.
As a functionary he is deputy Federal Kapellmeister of the Austrian Brass Band Association where he is also artistic and organizational director of the Austrian Brass Band Forum, which takes place every year during Holy Week in the Carinthian Music Academy in Carinthia.
Thomas Ludescher is a lecturer for "brass band conducting" at the Vorarlberg and Tyrolean State Conservatory as well as director of the music school Brandnertal. He is also internationally active as a lecturer, juror, composer and guest conductor.
Junge Bläserphilharmonie NÖ concert(s)
Mid Europe 2021