Sinfonisches Blasorchester der Angelaschule Osnabrück
The wind orchestra was founded in 2005 by music teacher Ekkehard Sauer and continues the successful work of the wind classes founded in 2004. In addition to pop and jazz music, the orchestra of about 80 musicians cultivates the repertoire for symphonic wind orchestra. An exchange program with the Blue Lake Fine Arts Camp from Michigan led to a concert tour to the USA and Canada in 2009, 2012 and 2016.
In 2011, the ensemble became Lower Saxony Champion of the Lower Saxony Music Association.
In 2012, the first CD "Angela in Concert" was released.
In 2013 the orchestra won a 3rd prize at the International Wind Orchestra Competition in Malgrat/Spain, in 2014 a "Golden Ribbon" as runner-up at the International Competition in Prague/Czech Republic.
In 2015 the orchestra won the state competition of the German Orchestra Competition.
2016 the second CD "Angela on Tour" is released
In 2019 the orchestra won again the state competition of the German Orchestra Competition.
Participated: 2022
Country: DE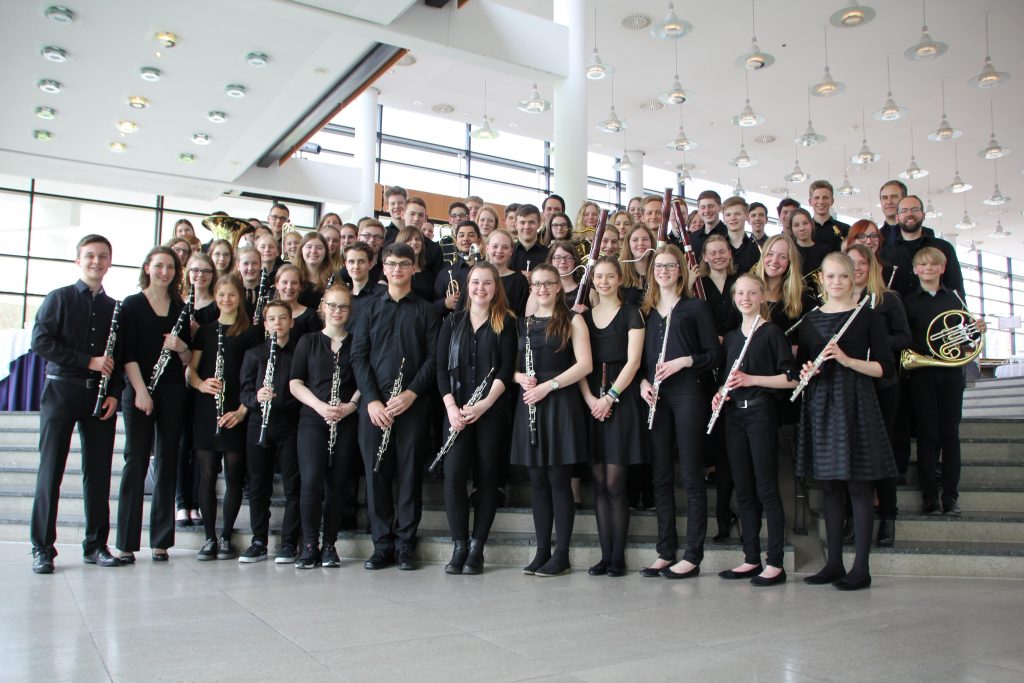 Conductor: Ekkehard Sauer
Born in 1965 in Kassel, he received his first clarinet lessons from Joachim Klinkhammer in Osnabrück. Studied school music and clarinet in Hannover with Prof. Pallushek, Prof. Deinzer and Ulf-Guido Schäfer.
Since 1997 he has been a senior teacher at the Angelaschule Osnabrück with an extracurricular focus on wind work/wind classes/wind orchestra/big band. From 1996 to 2007 he held a teaching position for clarinet and chamber music at the University of Hildesheim and from 2004 to 2011 a teaching position for clarinet and didactics/winds at the IFM of the FH Osnabrück.
He is a member or guest in various orchestras or chamber music ensembles, in particular the ensemble Clarimonia with historical instruments. Guest performances have taken him to Japan, various European countries and the USA.
Sinfonisches Blasorchester der Angelaschule Osnabrück concert(s)
Mid Europe 2023