St. Joseph's Concert Band from Opole–Szczepanowice
The concert band has existed for 39 years, it was established in 1981. The founder of the band was the parish priest Hubert Skomudek and parishioners. The first bandmaster was Mr Joachim Wilczek. With its music band enriches the Mass liturgy and services in parish church, as well as in the neighboring parishes. In addition to church music, the orchestra also plays entertainment repertoire. In its history it performed many concerts in Poland and abroad (Czech Republic, Slovakia, Germany).
The main achievements of the concert band: 2nd place at Regional Brass Bands Review Nysa 1986 (small band category), 1st place and the Audience Award at Regional Brass Bands Review Gogolin 1992 (youth band category), 3rd place at Brass Band Review Lichynia 2015,1st place in 2016 and in 2017, 1st place at Brass Band Review Radlow 2017 and 2018. In 2016 the band visited EURO Musiktage in Bösel (Germany) for the first time and reached the 6th place in A category. In 2018 - 3th place. This year in Ostrava, the orchestra has won a gold band in higher class in XIX International competition of Symphonic Bands Ostrava 2019. In 2015 the concert band recorded their first CD with Christmas Carols. The orchestra has 57 members. Band consists of childrens, adolescents and adults. Currently, the orchestra conductor is Mr. Roland Mendel. The band mainly performs in Opole Silesia Region.
Participated: 2020
Country: PL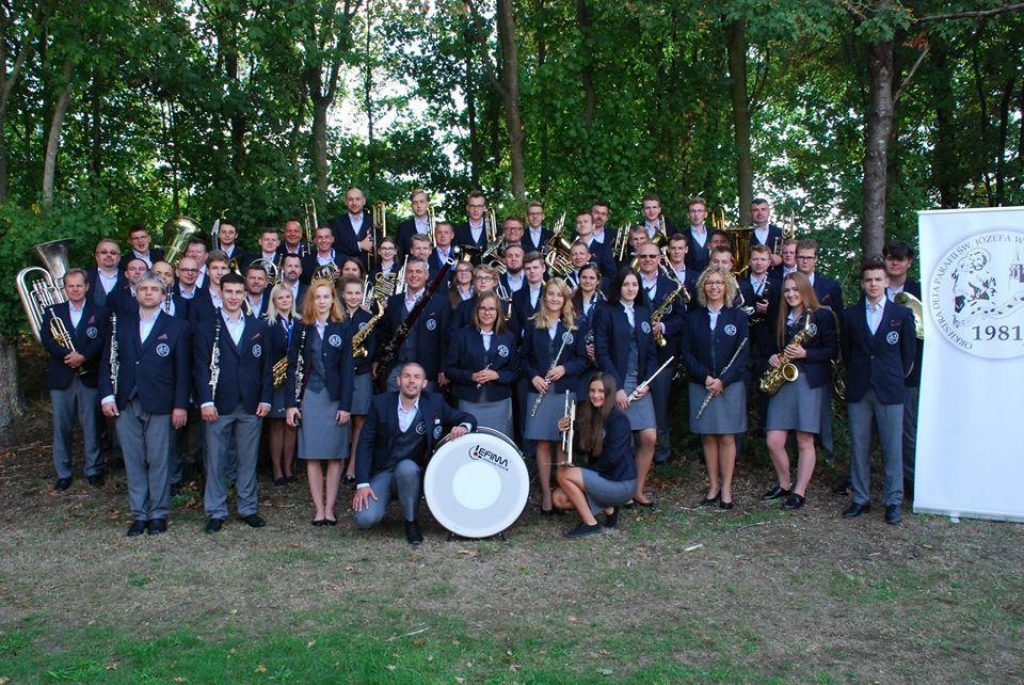 Conductor: Roland Mendel
As musician and a trombonist, he combines both classical and jazz styles of music. Roland graduated at Poznan Music Academy where he completed the Bachelor Degree in trombone as well as attained a diploma in leading and conducting jazz and contemporary bands which he achieved with special honours. Roland completed his Master's at Wroclaw Music Academy specialising in base trombone and later further enhanced his jazz knowledge and techniques at the Institute of Jazz and Contemporary Music in Nysa under the watchful eye of a leading Polish trombonist Grzegorz Nagórski.
Roland Mendel is currently teaching a trombone class at a School of Music in Leśnica where he also is leading a big band as well as teaching trombone at a School of Music in Krapkowice. Since 2007, Roland is leading the Big Roll Band based in Kluczbork. Together they tour both in Poland and abroad delighting both their fans and critics. In spring of 2012, Roland recorded their first albums with both Big Bands.
Roland conducts various brass bands, one of them being St. Joseph's Concert Band in Opole - Szczepanowice. He also lectures at music workshops. He worked with such remarkable musicians as Danny Bonvin, Christian Lindberg, Jonas Bylund, Luciani Dante, Grzegorz Nagórski, Wojciech Olszewski (arrangement), Charlie Green, Hans P. Salentin.
St. Joseph's Concert Band from Opole–Szczepanowice concert(s)
Mid Europe 2020