Stadtkapelle Lahr e.V.
Who are we?
The association Stadtkapelle Lahr e.V. has existed since 1871. Due to the special achievements of the band, the city of Lahr (Ortenaukreis, Southern Germany) awarded the music association the title "Stadtkapelle" in 1925 as a recognition. The figurehead of the association is the main orchestra. It currently consists of about 70 musicians who appreciate and cultivate making music as a hobby.
What do we do?
For many years we have been playing symphonic wind music on a high level at countless concerts, radio broadcasts as well as competitions at home and abroad. Highlights were among others the successful participation at federal music festivals, several association competitions or at the Flicorno d'oro in 1999, 2001 and last 2022 in Riva del Garda. The extremely successful musical projects also include the release of CDs.
In the annual calendar, the Chrysanthemum Gala in mid-October is our annual concert highlight. Other dates in the calendar include entertainment performances such as our traditional Mother's Day concert in our beautiful Lahr city park, guest performances at friendly clubs and various special concerts, usually in the spring, such as symphonic church concerts or concerts with a project character.
The most recent major musical projects of the Stadtkapelle were a week-long concert tour to Liverpool (England) and a "cross-over project" in the field of new music, which came to a highly acclaimed conclusion with a performance at the world-famous ECLAT Festival in Stuttgart in February 2020.
We also devote a great deal of musical space to the Christmas season. Here, with our extensive Christmas repertoire, we are in hot demand at Christmas markets and as hosts of Christmas concerts. During the Corona Lockdown, the orchestra participated in a scientific study on online rehearsals.
Our young musicians are coached by our wind youth, partly by our own expert musicians, but also trained in cooperation with two music schools.
Who makes music with us?
We are really a colorful troupe that gets along wonderfully and always enjoys touring. Young and old play together in our band. The age range is from 15 to 70 years. Most of us consider music to be our most beautiful hobby, but a few have professional music training. It is nice that some of us still make the journey to Lahr for rehearsals, even during their studies, in order to continue playing with us.
Since May 2015, the orchestra has been under the successful direction of music educator, conductor and professional musician Nicholas Reed, who skilfully and sensitively motivates us to peak performance.
Participated: 2024
Country: DE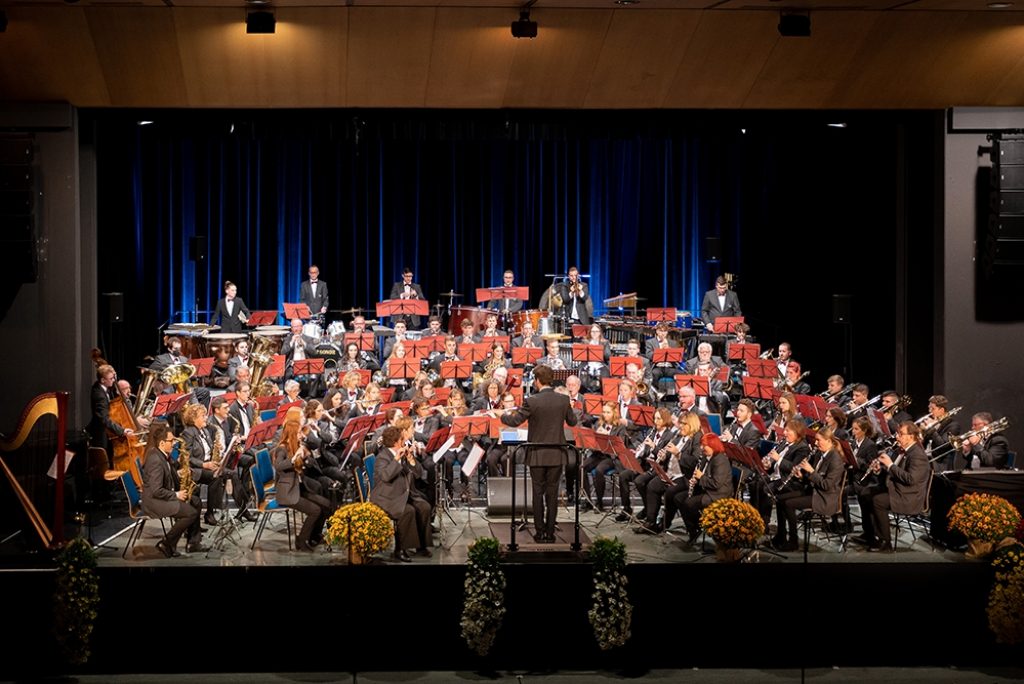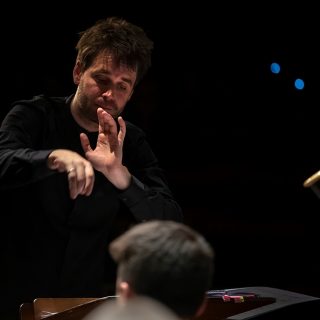 Conductor: Nicholas Reed
Nicholas Reed studierte Schlagzeug am Royal College of Music, London, am Conservatoire Supérieur National de Musique et de Danse, Paris sowie bei Bernhard Wulff, Pascal Pons und Taijiro Miyazaki an der Hochschule für Musik Freiburg. Er studierte Dirigieren bei u. a. Johannes Schlaefli, James Lowe, Peter Rundel, Alberto Roque, Bjørn Sagstad und Mark Heron im Rahmen von Meisterkursen und Akademien.
Für sein musikalisches Engagement wurde Nicholas mehrfach ausgezeichnet, u. a. mit der Tagore Gold Medaille des Royal College of Music' dem Sabian Percussion Prize und dem Sonderpreis der Performing Australian Music Competition. Sein Londoner Debütkonzert wurde als "most promising debut concert" von der Telegraph Zeitung ausgewählt und seine CD "Nostalgy" (mit Krzysztof Kaczka, Flöte) gewann den Global Music Award.
Nicholas Reed has appeared as conductor, soloist and chamber musician at numerous festivals in Europe, Japan, Southeast Asia, Mongolia and Ukraine, as well as on several radio broadcasts. Last season he was musical director of the final round of the German Music Competition and conducted productions for Deutschlandradio and Südwestrundfunk. Recently, he conducted premieres at the Salzburg Pocket Opera Festival, at the Deutschlandradio Forum neuer Musik, at the ECLAT Festival in Stuttgart, and at the Supernova! concert series at the Tonhalle Düsseldorf. In the fall of 2022, he was invited as a guest conductor to the "Leiria Cidade Criativa" festival, where he premiered works for soprano and ensemble. In 2023 he made his debut at the Brückersaal, Linz with the Linz Ensemble for New Music, "Lizard".
He is a lecturer for percussion and ensemble conducting at the Hochschule für Musik Freiburg and at the Musikhochschulen in Basel and Zürich (ZHdK). He has been a guest lecturer at leading music universities in Europe, Asia and the USA. Nicholas has been a permanent member of Ensemble Aventure Freiburg since 2015. He lectures regularly at the Federal Academy for Musical Youth Education in Trossingen, as well as at advanced and continuing education courses in Germany and abroad. He is also an adjudicator at the "Jugend Musiziert" competition.
Nicholas Reed has been leading the Stadtkapelle Lahr e.V. and its youth section with great success since April 2015.
Stadtkapelle Lahr e.V. concert(s)
Mid Europe 2023