Trent College Touring Concert Orchestra
The Touring Orchestra is an ensemble made from the top musicians and music scholars at Trent College, an independent day and boarding school in the north of England. The orchestra will be taking a tour of Austria, with a mixed upbeat programme of light classical, pop, jazz and film music suited for indoor and outdoor performances. The orchestra is directed by Nick Parrans-Smith.
Participated: 2023
Country: UK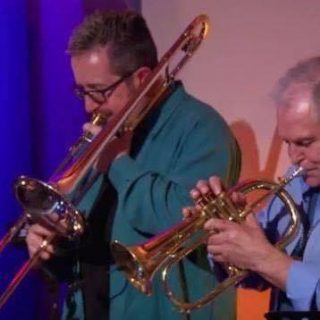 Conductor: Nick Parrans-Smith
Nick Parrans-Smith is the Director of Music at Trent College in Derbyshire. Nick studied the trombone at Trinity College of Music in London with Roger Brenner, Bobby Lamb and Philip Jones. Previously as a professional trombonist and singer Nick has performed, recorded and toured all around the world with various ensembles; from West End shows and jazz/funk bands to symphony orchestras and brass ensembles. He has worked extensively in television and radio working with many artists such as Cliff Richard, Gloria Gaynor, Anthony Newley, Beverley Knight, Tony Christie, Gareth Gates, Daniel Bedingfield, Lesley Garrett, Helen Shapiro, Paul Jones, Yazz, Roy Castle and Michael Bolton.
Trent College Touring Concert Orchestra concert(s)
Mid Europe 2023
Thursday, 13.07.2023