VoixxBradler
VoixxBradler, the brass band from Upper Austria!
If someone asks us what we or who we are, it is not easy to answer straight away. We are a lot - in any case, a crazy bunch of music fans who are committed to brass music in all colors and shapes. Since 2014 we have been touring all over the country in Lederhosen to make the stages, tents and halls shake.
Brass music - brass rock - brass metal
We can not really be classified in a particular genre. Everything is played that inspires and brings every audience to a boil. This is how our Voixx music is created!
Put it in a nutshell: you have to have experienced us to understand it!
Participated: 2016, 2017, 2018, 2019, 2020
Country: AT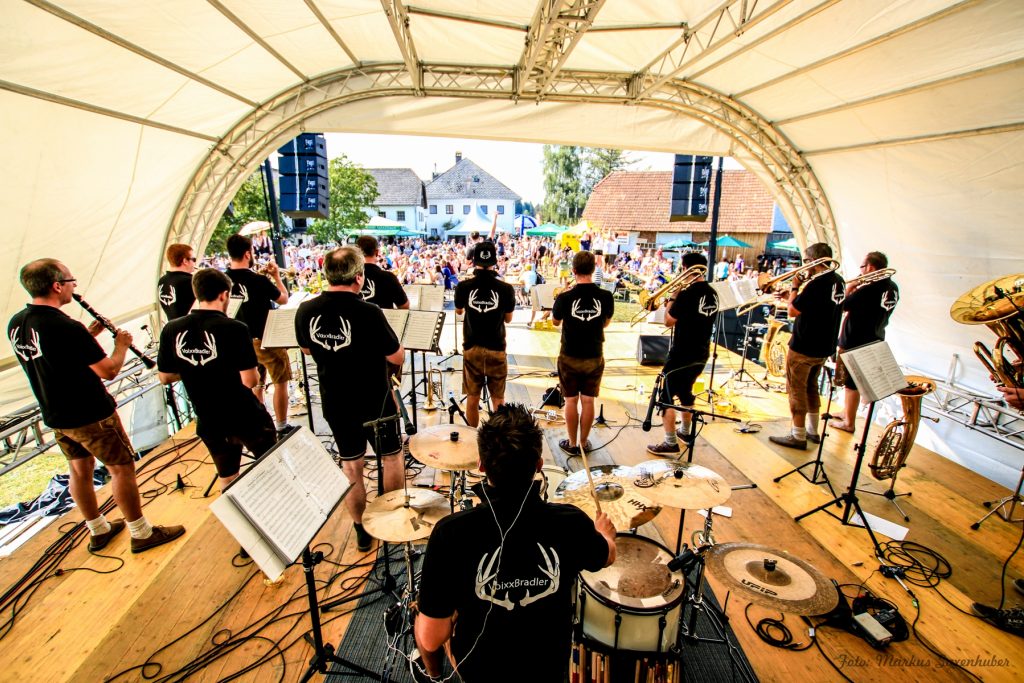 Gallery
VoixxBradler concert(s)
Mid Europe 2020