International masterclass for conductors
International masterclass for conductors led by Frank Ticheli, USA; Miguel Etchegoncelay, F
Location:         Mid Europe 2018                         8970 Schladming, Austria
Date:               Monday, July 9, 2018 - Friday, July 13, 2018
Beschreibung:
The International masterclass for conducting takes place from July 9 – 13, 2018 as part of Mid Europe 2018. A limited number of active participants will conduct and discuss the repertoire listed below and rehearse them with a professional wind band. The masterclass will be held in English. If you would like to observe, you have the option to enroll as a passive participant. Passive participants may attend the entire workshop and contribute in discussions. Active participants are expected to study all works from the repertoire list below, and will conduct during orchestra rehearsals and perform a selected work/movement on stage with the Military Band of Upper Austria on Friday 13, 2018.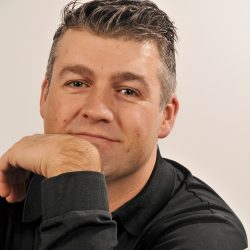 Miguel Etchegoncelay was born in Porteña, Province of Cordoba, Argentina. He studied trumpet, composition and conducting at Cordoba's Conservatory of Music and Cordoba's National University, Argentina, at the European Institute for Band Studies (ISEB) in Trento, Italy, and at the Zurich Conservatory of Music, in Switzerland. Among his teachers were Carlos Giraudo, Vicente Moncho, Franco Cesarini, Felix Hauswirth and Jan Cober. He took part in wind conducting seminars of renowned conductors such as Eugene Corporon and Tim Reynish. He appears regularly as guest conductor, clinician and adjudicator in France, Italy, Germany, Switzerland, Slovenia and Spain. During the seasons 2009 and 2010 he appeared as a guest conductor of France's National Youth Wind Orchestra. Currently he is principal conductor of the Musikverein Egringen (Germany), the  "Stadtharmonie Laufen" (Switzerland), the "Orchestre d'Harmonie Municipal de Valdoie" (France) and of the internationally renowned professional brass ensemble "Grand Ensemble de Cuivres d'Alsace" (France). In February 2005, he was appointed teacher at the Strasbourg Conservatory of Music (France) where he is in charge of wind conducting studies and of its wind orchestra. He lives in Hagenthal le bas, France, where he conducts the "Musique Union de Hegenheim" as well as its music school.
Ticheli was born in Monroe, Louisiana. He graduated from L.V. Berkner High School in Richardson, Texas and earned a Bachelor of Music in Composition from Southern Methodist University, where he studied with Donald Erb and Jack Waldenmaier. He went on to receive his master's and doctoral degrees in composition from the University of Michigan, where he studied with William Albright, Leslie Bassett, George Wilson, and William Bolcom.

Subsequently, Ticheli was an Assistant Professor of Music at Trinity University in San Antonio, Texas. There, he served on the board of directors of the Texas Composers Forum and was a member of the advisory committee for the San Antonio Symphony's "Music of the Americas" project. From 1991 to 1998, Ticheli was composer-in-residence with the Pacific Symphony Orchestra in Orange County, California. Since 1991, he has been a Professor of Composition at the University of Southern California's Thornton School of Music. In 2011, he endowed the "Frank Ticheli Composition Scholarship" to be awarded each year to an incoming graduate student in composition.
Recent works include The Shore (Symphony No. 3) a 35-minute work for chorus and orchestra, with its East Coast premiere given by New York Choral Society and Orchestra at New York's Carnegie Hall; three new concertos (for flute, clarinet, and alto saxophone); and Songs of Love and Life, for soprano soloist and 18 players, composed for conductor, Allan McMurray.
Ticheli has been the recipient of numerous awards, including the Arts and Letters Award, Goddard Lieberson Fellowship, and Charles Ives Scholarship, all from the American Academy of Arts and Letters,[2] the National Band Association/Revelli Memorial Prize, the A. Austin Harding Award, the Distinguished Service to Music Medal, and First Prize in the Texas Sesquicentennial Orchestral Composition Competition, the Britten-on-the-Bay Choral Composition Contest, and the Virginia CBDNA Symposium for New Band Music. In addition to these awards, Ticheli has been named a national honorary member of Phi Mu Alpha and Kappa Kappa Psi.
Grants and commissions for Ticheli's works have come from Chamber Music America, the American Music Center, Pacific Symphony, Pacific Chorale, Worldwide Concurrent Premieres, Inc., Prince George's Philharmonic Orchestra, Adrian Symphony, City of San Antonio, Stephen F. Austin State University, University of Michigan, Trinity University, and the Indiana Bandmasters Association, and many others. His work, Angels in the Architecture, for concert band with soprano soloist, was commissioned by Kingsway International and received its premiere performance in July 2008 by a massed band of young musicians from Australia and the U.S. at the Sydney Opera House.
List of Works for the Masterclass
| | | | |
| --- | --- | --- | --- |
| Grad 4 | Paul Dukas / Robert Longfield | Fanfare pour préceder | Barnhouse Company |
| Grad 2 | Miguel Etchegoncelay | Petite Suite Alsacienne | Star Music Publishing |
| Grad 3 | Eric Satie / Johann de Meij | Ratatouille Satirique | Amstel Music |
| Grad 4 | Camille Saint Saens / Hauswirth-Lange) | Orient et Occident, op.25 | Barnhouse Company |
| Grad 3 | Frank Ticheli | Amazing Grace | Manhatten Beach Music |
| Grad 4 | Frank Ticheli | San Antonio Dances | Manhatten Beach Music |
| Grad 3 | Frank Ticheli | Simple Gifts | Manhatten Beach Music |
| Grad 3 | Frank Ticheli | Cajun Folk Songs | Manhatten Beach Music |
Downloads