VERENA MÖSENBICHLER-BRYANT
EXECUTIVE DIRECTOR WAWOP & WYWOP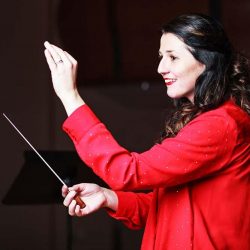 Verena Mösenbichler-Bryant serves as Associate Professor of the Practice of Music at Duke University, Director of the Duke University Wind Symphony, Director of Undergraduate Studies for the music department, and Artistic Director & conductor of the Durham Medical Orchestra.
Verena grew up in Eberschwang, Austria. She began piano lessons at the age of 6, continuing later with church organ, flute, and bassoon.
Her conducting debut at age 16 was followed by a three-year fundamental conducting course taught by Johann Mösenbichler. Verena Mösenbichler-Bryant then studied symphony orchestra conducting with Ingo Ingensand at the Anton Bruckner Private University in Linz, Upper Austria, and received her bachelor's degree, with distinction, in 2005. She completed her Master of Music in 2007 with Kevin Sedatole at Michigan State University. Verena graduated in May 2009 with her DMA in Wind Ensemble Conducting from The University of Texas at Austin where her principal conducting teacher was Jerry Junkin.
Professional engagements have included three years as the conductor of the Hofkirchen community band, conducting the youth band of Eberschwang, conductor of the UNCSA Wind Ensemble and she currently serves as Executive Director of the World Youth Wind Orchestra Project, and the World Adult Wind Orchestra Project of the annual Mid-Europe festival in Schladming, Austria (www.mideurope.at).
Verena Mösenbichler-Bryant's transcription of John Corigliano's Grammy-winning work, Mr. Tambourine Man, for Wind Ensemble and Amplified Soprano, published by G. Schirmer, has received strong praise from the composer, and has received numerous performances since its 2009 premiere. She has also published an article in GIA's respected Teaching Music Through Performance in Band series. Verena serves frequently as cover conductor for the North Carolina Symphony, and as guest conductor and clinician across the United States, Japan, as well as in her native Austria.
CAROL RIGGS
WAWOP ASSISTANT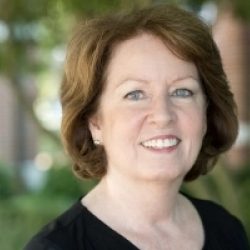 Carol Riggs is a retired choral director with 30 years of teaching at various levels. Her choirs have performed for festivals and venues in Atlanta, Chicago, Nashville, New York, and Washington, DC. Carol served as the North Carolina HIgh School Honors Chorus Coordinator and on the Choral Board of the North Carolina Music Educators Association for 14 years. She was inducted into the North Carolina High School Choral Section "Hall of Fame" in 2016.
PHILLIP RIGGS
WAWOP CONDUCTOR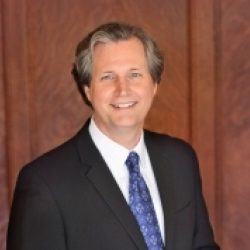 Phillip Riggs can certainly be named as a "fixed component" of Mid EUROPE. Phillip is responsible for the World Adult Wind Orchestra Project as director and conductor. Phillip Riggs is Grammy Music Educator of the Year 2016 and teaches at the North Carolina School of Science and Mathematics in Durham (USA). He is a co-founder and conductor of the Wachovia Winds and the North Carolina Youth Wind Ensemble. Phillip was the first faculty member to be inducted into the Reagan High School Hall of Fame in 2016. He is an active juror, clinician and workshop leader in the United States, Europe and China.