International masterclass for conductors
International masterclass for conductors
Location: congress Schladming; 8970 Schladming, Austria
Date: Monday, July 12, 2021 - Friday, July 16, 2021
Beschreibung:
The International masterclass for conducting takes place from July 12 – 16, 2021 as part of Mid Europe. A limited number of active participants will conduct and discuss the repertoire listed below and rehearse them with a professional wind band. The masterclass will be held in English. If you would like to observe, you have the option to enroll as a passive participant. Passive participants may attend the entire workshop and contribute in discussions. To conclude the master class, selected active participants will have the opportunity to present their work with Paulo Martins and Kevin Sedatole in a concert on Friday July 17, 2020.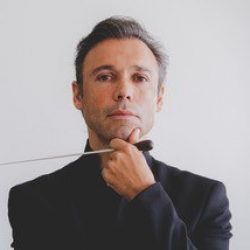 Masterclass Conductors 2021
Paulo Martins
The Portuguese conductor Paulo Martins will be attending Mid EUROPE for the first time in 2020, supervising the orchestral projects WYWOP and WAWOP in addition to the master class "Conducting". Among his teachers are the renowned conductors Jan Cober, Osvaldo Ferreira, Ernest Schelle, Eugene Corporon and Jorma Panula. Paulo Martins has been awarded several times the "Certamen Internacional de Bandas de Valencia" Prize. He is currently a teacher at the Porto Conservatory, artistic director of the International Philharmonic D 'Gold Competition, and artistic director of the Orchestra and Youth Symphony Orchestra of Santa Maria da Feira and the Portuguese Band Academy (APB).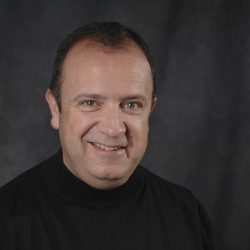 Kevin L. Sedatole
The American is almost a "regular guest" at Mid EUROPE, Kevin Sedatole has been invited as a guest conductor several times, including Mid EUROPE 2020, where Kevin and Paulo Martins run the master class "Conducting" and support the orchestral projects WYWOP and WAWOP. Kevin Sedatole serves as Director of Bands, Professor of Music, and Chair of the conducting area at the Michigan State University College of Music. At MSU, Professor Sedatole serves as administrator of the entire band program totaling over 700 students His performances range from the United States to Europe and Japan.
List of Works for the Masterclass
| | | | |
| --- | --- | --- | --- |
| Grad 2-3 | Yukiko Nishimura | Ancient Flower | Carl Fisher |
| Grad 2-3 | Brian Balmages | Marche Diabolique | FJH Music Company Inc |
| Grad 3 | Carol Chambers | To create a Voice | Carl Fisher |
| Grad 3 | Franco Cesarini | Renaissance Suite | Mitropa |
| Grad 4-5 | Andrew Boysen | Sinfonia N°4 | Kjos |
| Grad 4-5 | John Mackey | Until The Scars | ostimusic |