International masterclass for conductors
International masterclass for conductors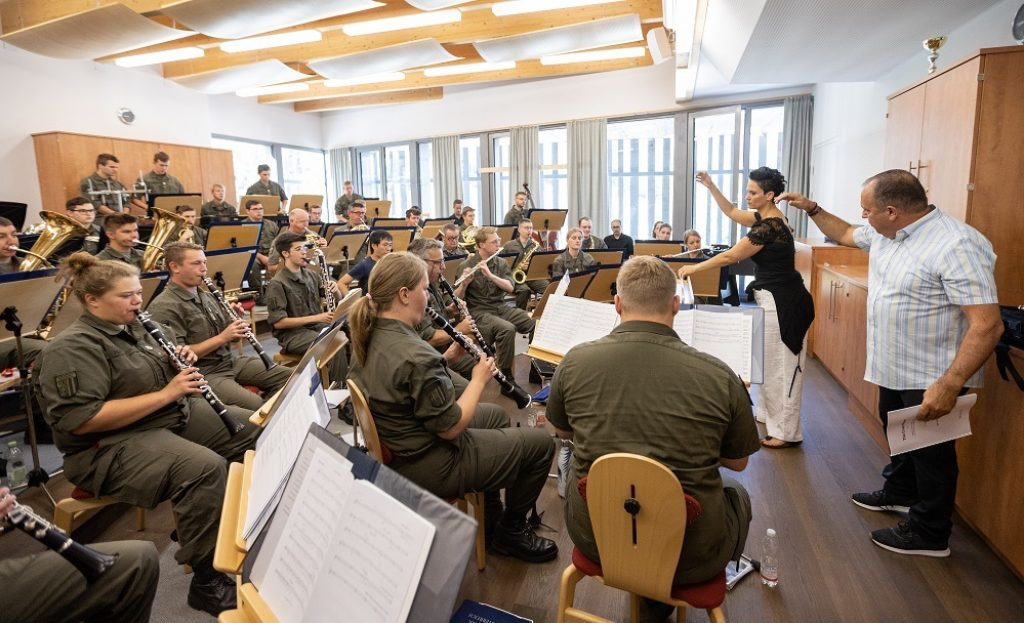 Location: congress Schladming; 8970 Schladming, Austria
Date: Monday, July 10, 2023 - Friday, July 14, 2023
The master class will take place from July 10 to July 14, 2023 as part of the Mid EUROPE workshop program. A limited number of active participants will have the opportunity to discuss and conduct a selected repertoire with the band of the Military Music of Upper Austria. Passive participants may also attend the entire workshop, including discussions and lessons, and observe rehearsals.
The language of instruction is English.
expected Schedule
MONDAY:
10:15 to 12:15 - THEORY
14:00 to 17:00 - THEORY
TUESDAY:
09:00 to 12:00 - PRACTICE with MILITARY MUSIC AUSTRIA
16:00 to 17:00 - PRACTICE with MILITARY MUSIC AUSTRIA
WEDNESDAY:
08:30 to 12:00 - PRACTICE with MILITARY MUSIC AUSTRIA
16:00 to 18:00 - PRACTICE with MILITARY MUSIC AUSTRIA
THURSDAY:
10:00 to 11:30 - private lessons
14:00 to 16:00 - PRACTICE with MILITARY MUSIC AUSTRIA
FRIDAY:
10:15 to 11:15 - dress rehearsal concert masterclass conducting with MILITÄRMUSIK OÖ
11:30 to 12:30 - Concert with MILITÄRMUSIK OÖ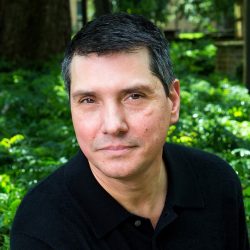 Masterclass Conductors 2023

Damon Talley, USA - primary clinician and coordinator
Another conductor will enrich the master class "Conducting" this year. Damon Talley serves as Director of Bands and Professor of Conducting at Louisiana State University School of Music (USA), where in addition to teaching, he conducts the wind bands and oversees all aspects of the LSU Department of Bands. Prior to his appointment at LSU, Dr. Talley held the position of Director of Bands at Shenandoah Conservatory, where he was responsible for guiding the wind band program, conducting the EDGE New Music Ensemble, and teaching graduate conducting. He has also taught on the faculties at The University of Texas at Austin and the University of Michigan. As an avid supporter of new music for the wind medium, Dr. Talley has conducted numerous world premier performances. His principal conducting teachers are Jerry Junkin, Michael Haithcock, and H. Robert Reynolds.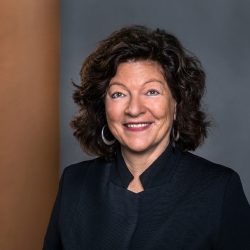 Isabelle Ruf-Weber, SUI - guest clinican
Isabelle Ruf-Weber travels throughout Europe as a conductor, music educator and adjudicator. She passes on her versatile musical and pedagogical knowledge, gained through her many years of conducting, in interesting engagements with renowned orchestras, in master classes with talented young conductors, and as a guest lecturer at the Federal Academy in Trossingen, Germany, to prospective jurors. Her artistic activity is characterized by a remarkable versatility and openness, which comes to bear in conducting a wide variety of orchestras. At the end of 2017, she completed her 10-year tenure as musical director of the renowned Landwehr Fribourg Wind Orchestra. Her successful work as conductor and production manager at the Stadttheater Sursee came to an end in March 2022 after 20 intensive years.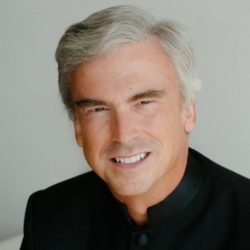 Jerry Junkin, USA - guest clinician
Serving since 1988 on the faculty of The University of Texas at Austin, where he holds the Vincent R. and Jane D. DiNino Chair for the Director of Bands, in addition to serving as a University Distinguished Teaching Professor, Jerry Junkin is recognized as one of the world's most highly regarded wind conductors. In addition to his responsibilities as Professor of Music and Conductor of the Texas Wind Ensemble, he serves as Head of the Conducting Division and teaches courses in conducting and wind band literature. An enthusiastic advocate of public school music education, having conducted All-State bands and festivals in forty-eight states and on five continents. Regularly making guest appearances with ensembles such as the Tokyo Kosei Wind Orchestra, this season finds him conducting throughout the United States in addition to appearances in Japan, China, and Europe. Mr. Junkin is a Yamaha Master Educator.
List of pieces
| | | | |
| --- | --- | --- | --- |
| Grad 3 | Ralph Vaughan Williams | Flourish for Windband | Oxford Music Press |
| Grad 4 | Julie Giroux | One Life Beautiful | Musica Proprialisiertes |
| Grad 3 | Ron Nelson | Courtly Airs and Dances | Ludwig |
| Grad 4 | Johann de Meij | Songs from the Catskills | Amstel |
| Grad 4 | Steven Bryant | The Low Arc of the Sun | Gorilla Salad Music |
| Grad 4/5 | Norbert Zehm | Images from a City | OrchestralArt |
All active participation slots have been filled. We are still accepting application for passive participation in the conducting workshop.