Observation at rehearsals
Public observation at rehearsals of the WYWOP (World Youth Wind Orchestra Project) and WAWOP (World Adult Wind Orchestra Project)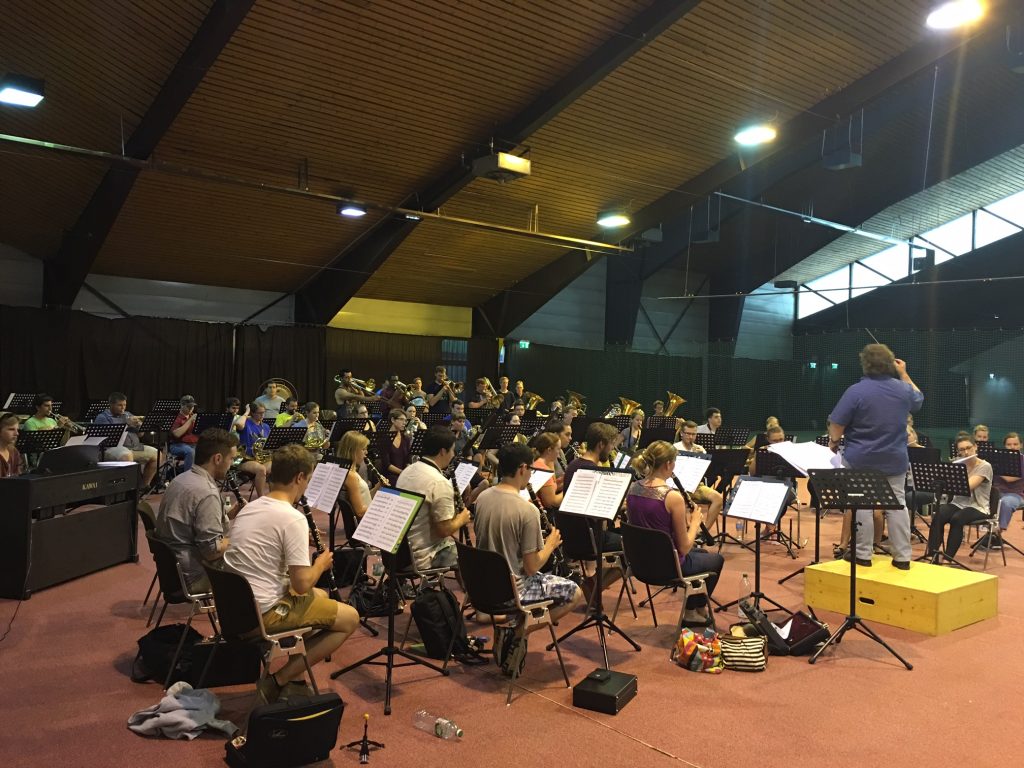 Looking "over the shoulder" of internationally experienced conductors at their work brings the observer many experiences and always new aspects for their own work. Inestimably valuable are the insights from the areas of applied methods for increasing rehearsal efficiency and situational rehearsal practice.
WYWOP
Wednesday: 16:00-18:00 (Sporthotel Royer)
Thursday: 13:30-14:45 (Sporthotel Royer)
Friday: 14:30-15:30 (Sporthotel Royer)
WAWOP
Thursday: 9:00-12:00 (Sporthotel Royer)
Friday: 15:45-18:45 (Sporhotel Royer)
With a valid day ticket or festival pass you can visit these events without further costs!