Every year, the International Wind Music Festival Mid EUROPE has a first-class selection of local conductors who not only conduct the master class "Conducting", but above all the orchestra projects WYWOP and WAWOP.
Present at Mid EUROPE 2023: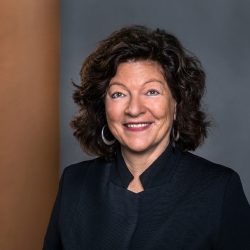 Isabelle Ruf-Weber, SUI
Isabelle Ruf-Weber travels throughout Europe as a conductor, music educator and adjudicator. She passes on her versatile musical and pedagogical knowledge, gained through her many years of conducting, in interesting engagements with renowned orchestras, in master classes with talented young conductors, and as a guest lecturer at the Federal Academy in Trossingen, Germany, to prospective jurors. Her artistic activity is characterized by a remarkable versatility and openness, which comes to bear in conducting a wide variety of orchestras. At the end of 2017, she completed her 10-year tenure as musical director of the renowned Landwehr Fribourg Wind Orchestra. Her successful work as conductor and production manager at the Stadttheater Sursee came to an end in March 2022 after 20 intensive years.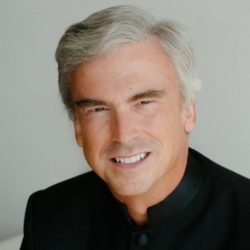 Jerry Junkin, USA
Serving since 1988 on the faculty of The University of Texas at Austin, where he holds the Vincent R. and Jane D. DiNino Chair for the Director of Bands, in addition to serving as a University Distinguished Teaching Professor, Jerry Junkin is recognized as one of the world's most highly regarded wind conductors. In addition to his responsibilities as Professor of Music and Conductor of the Texas Wind Ensemble, he serves as Head of the Conducting Division and teaches courses in conducting and wind band literature. An enthusiastic advocate of public school music education, having conducted All-State bands and festivals in forty-eight states and on five continents. Regularly making guest appearances with ensembles such as the Tokyo Kosei Wind Orchestra, this season finds him conducting throughout the United States in addition to appearances in Japan, China, and Europe. Mr. Junkin is a Yamaha Master Educator.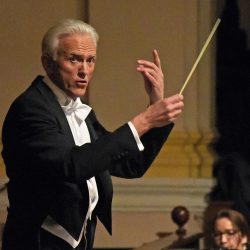 Johann Mösenbichler
Prof. Johann Mösenbichler joined the Executive Board of the MID EUROPE in 1997, and was appointed as the President of the "Mid Europe Festival" in Schladming in 2000.He is the artistic director of the festival and principal conductor of the Bavarian Police Orchestra as well as a professor at the Anton Bruckner Private University for Music in Linz. Johann Mösenbichler performs and conducts widely, teaches, and has served as a clinician and adjudicator at seminars, workshops and competitions in Asia, the USA, and throughout Europe. He has also been honored to conduct prestigious orchestras such as the Sinfonietta Da Camera in Salzburg.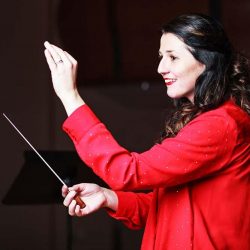 Verena Mösenbichler-Bryant
Verena Mösenbichler-Bryant serves as Executive Director of the World Youth Wind Orchestra Project and the World Adult Wind Orchestra Project of the annual Mid-Europe festival in Schladming. Together with her father, Verena is planning the new project Multi National Symphony Orchestra for 2020. Verena Mösenbichler-Bryant serves as Associate Professor of the Practice of Music at Duke University, Director of the Duke University Wind Symphony, Director of Undergraduate Studies for the music department and Artistic Director & conductor of the Durham Medical Orchestra. Verena serves frequently as cover conductor for the North Carolina Symphony, and as guest conductor and clinician across the United States, Japan, as well as in her native Austria.
Previous Conductors and Guests
2022: Kevin L. Sedatole (Michigan State University), Paulo Martins (Dirigent aus Portugal), Prof. Johann Mösenbichler, Dana Pradervand, Dr. Verena Mösenbichler-Bryant, Euphonium Soloist Steven Mead
Section Coaches: Katharina Eckerstorfer, Oliver Hummel, Jenifer Kechulius, Ryan Kelly, Dennis Llinas, Marc Sosnowchik, Heribert Prinz, Dan Tembras, Serena Weren
2019: Gary Hill (Arizona State University), Jacob de Haan (composer/conductor from the Netherlands), Prof. Johann Mösenbichler, Dr. Verena Mösenbichler-Bryant
Section Coaches: Katharina Eckerstorfer, Richard Frey, Lisa McKim-Hill, Dennis Llinas, Oliver Hummel, Marc Sosnowchik, Ryan Kelly, Heribert Prinz, Serena Weren
2018: Miguel Etchegoncelay, Frank Ticheli, Johann Mösenbichler, Verena Mösenbichler-Bryant, Michael Markowski and Steven Bryant
Solistin: Maria Planer
Section Coaches: Matthew Dockendorf, Katharina Eckerstorfer, Richard Frey, Josh Gall, Donna Hryniewicki, Oliver Hummel, Marc Sosnowchik, Ryan Kelly, Heribert Prinz, Serena Weren,
2017: Jerry Junkin, Kevin Sedatole, Phillip Riggs, Johann Mösenbichler, Verena Mösenbichler-Bryant, Eric Whitacre, Jonathan Newman, Steven Bryant, Sebastian Schraml, Michael Markowski, and John Mackey
Soloists: Hila Plitmann, soprano (Grammy Award winner), Dirk Hirthe, tuba
Section Coaches: Ryan Kelly, Benjamin Lorenzo, Heribert Prinz, Carlos Rodriguez Rodriguez, Matthew Sedatole, Marc Sosnowchik, William Staub
2016: Henrie Adams, Douglas Henderson, Benjamin Lorenzo, Daniel Tembras, Verena Mösenbichler-Bryant
Section Coaches: Douglas Henderson, Benjamin Lorenzo, Michael Markowski, Heribert Prinz, Katharina Eckerstorfer, Carlos Rodriguez, Daniel Tembras