WYWOP Details & Application Link
As a participant in the World Youth Wind Orchestra Project, you will come to Schladming from Saturday, July 8th to Sunday, July 16th, 2023.
Apply for WYWOP if you:

are 16-34 years old (*the age range has been extended this year due to missing two years because of Covid-19)
play a woodwind or brass instrument, percussion, string bass, harp or piano
are interested in collaborations with internationally renowned soloists, conductors and composers
are interested in the performance of high quality literature
want to meet musicians from all over the world and make new friends
The WYWOP is truly like a family, with an annual reunion in Schladming.
Details:
Arrival: check-in at JUFA Schladming on Saturday, July 8, 2023 by 3:30 p.m.
Departure: Departure from Schladming on Sunday, July 16, 2023 after breakfast
Concert Dates: Wednesday July 12, 2023 and Saturday July 15, 2023 as part of the Mid-Europe Festival
Concert Attire: Bring your traditional concert uniform from your band or country. Concert Black is standard if you do not have a traditional uniform.
Fees: (2 options available):

Both options include Mid-Europe Festival registration, a WYWOP t-shirt, and a link to download the recorded performances (mp3 only/no CDs)

1. July 8th to 16th with breakfast and dinner - €380
2. July 8th to 16th with breakfast, lunch, and dinner - €425
Important Dates:
Application deadline: March 1, 2023
Notification of Acceptance/Waitlist: March 15, 2023
Participation fee due: April 1, 2023
Payment instructions will follow with the confirmation of acceptance
Please note the time between acceptance notification and participation fee deadline (roughly 2 weeks)
Information on guest artists/solo artists can be found here.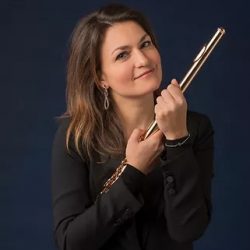 Workshop for flutists
- Date: Friday, July 14, 2023 from 12:30 to 3:00 p.m. at the Sporthotel Royer, 8970 Schladming
- Lecturer: Birgit Ramsl – Solo flutist of the Vienna Volksoper
- For details click here!
WYWOP 2023