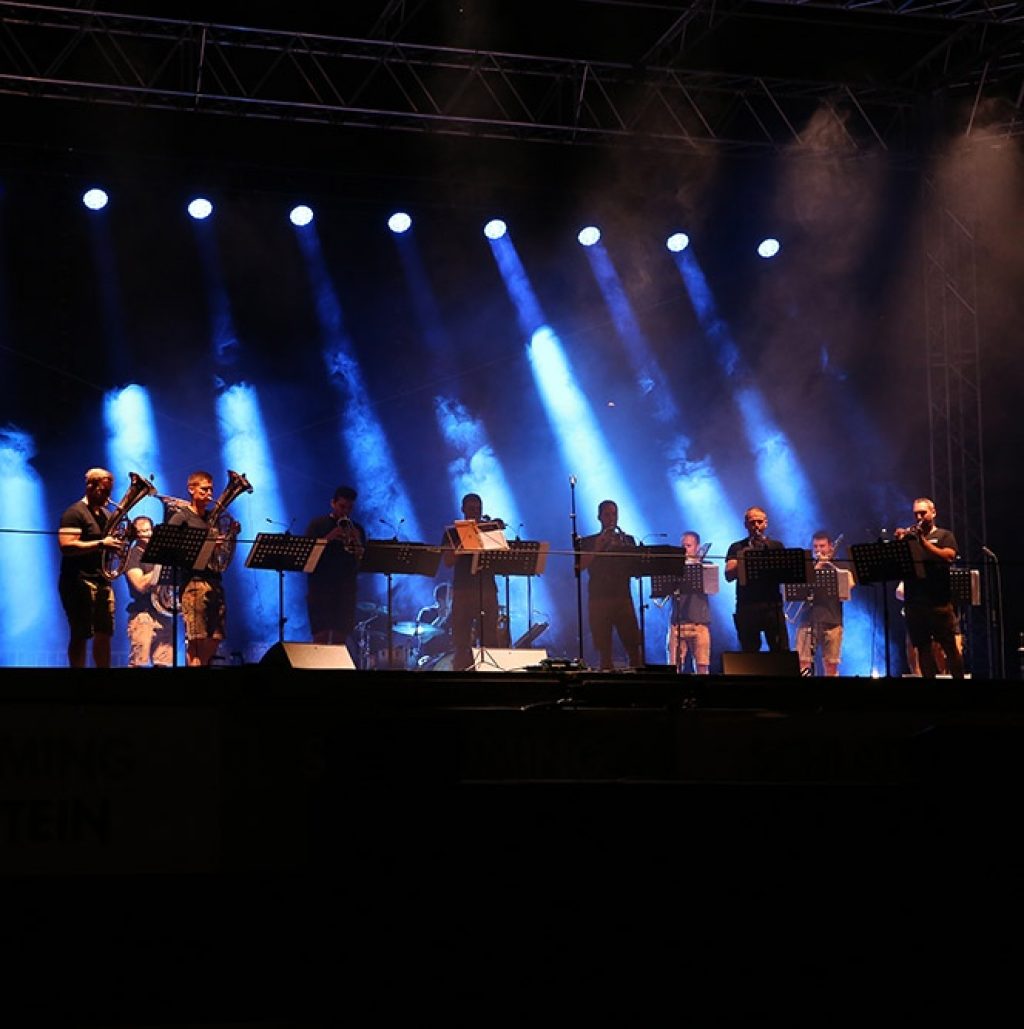 The Long Night of Mid EUROPE
Monday, 20.02.2023
K & K in Schladming – a combination of culture, cuisine, and shopping pleasure – all of this and more is promised at the Long Night of Music. This special highlight of the Mid EUROPE festival is well known far beyond the immediate region, with visitors from near and far flocking to the city center of Schladming on this marvelous evening. The musical kickoff of the Long Night – on Thursday, July 13, 2023 – is traditionally performed by the Military Band of Upper Austria, with this year's concert starting at 4:45 p.m.
Five stages, hundreds of musicians, countless outdoor concerts – classical wind music, drumbeats, the traditional sounds of Bohemia, swing, rock and popular grooves – the LONG NIGHT knows no musical limits. And one thing is for certain - with acts like VoixxBradlern, Anras Brass and BigBand Jazzwecan, it will never get boring.
Cuisine and shopping pleasure won't be neglected on this evening either. The local culinary scene, with its focus on regionality and quality, ensures that mind as well as matter will always be thoroughly satisfied; the merchants of Schladming, meanwhile, will whet your appetite for shopping. And to make sure you have enough time to sample absolutely everything, the shops will stay open until 10:00 p.m.
Extraordinary musical sounds combined with culinary delights and top-notch shopping experiences – thanks to the LONG NIGHT of Music, the evening hours in Schladming are transformed into day.
News