BigBand Jazzwecan
The East Tyrolean big band formation Jazzwecan has been enlivening the jazz and blues scene in the district of East Tyrol since 2012. Numerous performances at home and abroad always ensure enthusiasm among the audience. The BigBand, which since 2016 is musically led by Martin Lang (musician, sound engineer, composer), takes the audience into a world of sound across the most diverse styles of BigBand history, from the early 1930s to the pop music of the present. Titles by Glen Miller, Benny Goodman, Aretha Franklin, Dua Lipa etc. are a fixed part of the repertoire. The musicians do not live from the music, but for the music! The band's enthusiasm for jazz is always palpable to the audience. Groove, swing and hot Latin rhythms in a relaxed atmosphere are guaranteed.
Participated: 2019, 2023, 2024
Country: AT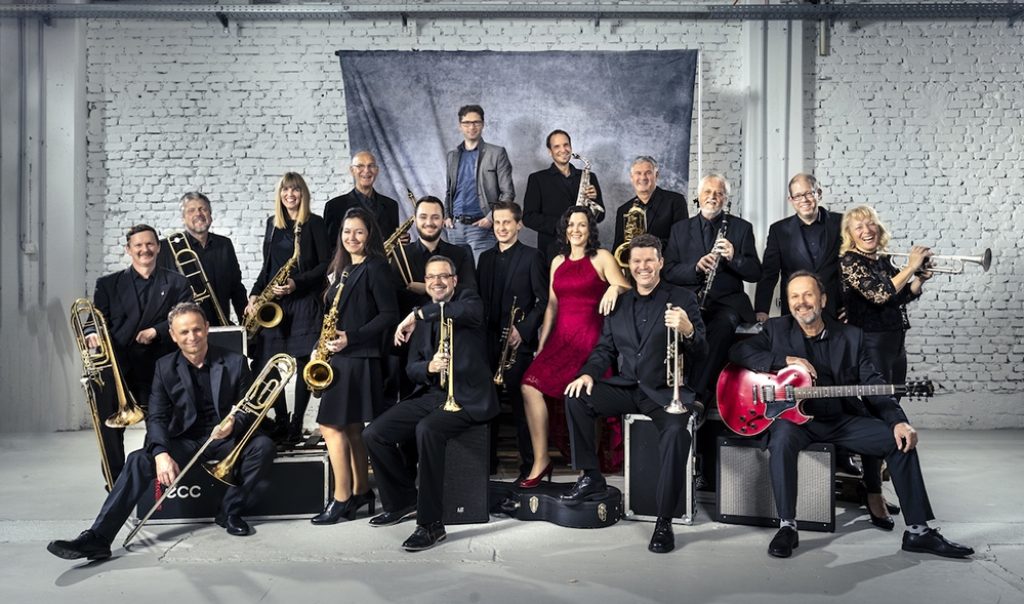 Conductor: Martin Lang
Martin Lang, born in Lienz/East Tyrol, graduated from the University of Music and Performing Arts as a sound engineer. Lang studied trumpet at the Carinthian State Conservatory with Lee Harper, at the Johann-Josef-Fux Conservatory Graz with Karl Rossmann and at the IPOP Vienna with Horst Michael Schaffer. Lang works as a freelance musician, sound engineer and arranger. Among his numerous arrangements are works for wind orchestra and big band instrumentation. Through his diverse musical activities, including the Bigband Jazzwecan, Jimmy and the Goofballs, Bigband Lienz, Ruben Dimitri, Wonderbrass, Goofbrass and many others, Lang can point to a great deal of national and international concert experience. Among the most famous stages are the Donauinselfest Ö3 and FM4 stage, Sziget Festival, Donauinsel Popfest, FM4 Frequency Festival, World Bodypainting Festival, etc..
Lang has been leading the Bigband Jazzwecan in Lienz since 2016.
BigBand Jazzwecan concert(s)
Mid Europe 2023
Thursday, 13.07.2023