Koninklijke Harmonie de Berggalm
Association 'De Berggalm' was originally founded as a choir under the name of 'Echo de la Montagne'. Supported by the enthusiasm of the Klimmen population, the association changed into a symphonic wind band and soon grew into a complete orchestra. In 1936, De Berggalm first partook in a music contest. For the occasion of its 80-year existence, the association was granted the title Royal (NL: Koninklijk), after which there followed many decades of growth, development, and participations in various (inter)national contests.
This year, the orchestra celebrates its 145-year history but also keeps an eye on the future. By jointly organizing its own (youth) music education, a constant effort is made to ensure a future influx of musicians. The average age in the orchestra is low, while the involvement of members is high and social ties are tight. De Berggalm also has a (youth) education orchestra. This orchestra has a busy music schedule and, like the large orchestra, performs in various venues for a wide range of audiences. Though times may be changing, as are the ways in which music is performed, De Berggalm remains loyal to its role in the community of the Klimmen.
Since 2019, conductor Victor Vaessen leads orchestra once more, in which he neither spares himself nor his musicians in fulfilling the objectives of the association in a fun and musical manner.
Participated: 2024
Country: NL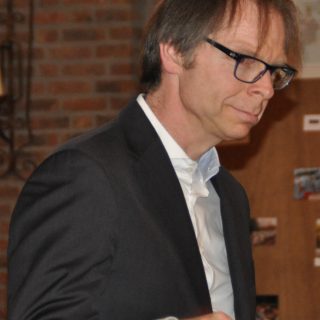 Conductor: Victor Vaessen
Victor Vaessen enjoyed his music education at fanfare St. Cecilia in Ubachsberg (NL). After high school, he attended the Maastricht Conservatory where he studied saxophone and wind band conducting under the respective tutelage of teachers Adri van Velsen and Sef Pijpers. He gave multiple recitals and performed various wind band solo concerts. In 1992, he graduated his wind band conducting studies, followed by a degree as a saxophone player in 1994.
Victor undertook multiple concert tours abroad, such as to the Certamen de Bandas de Musica in Valencia and to the Festival Bandistico Internationale della Brianza in Italy. In 2004, he led Koninklijke Harmonie de Berggalm during the world premiere of the composition Echo de La Montagne by Spanish composer Ferrer Ferran.
In 2007, he won 1st place at the Concours Européen de Chant et de Musique in Luxemburg with harmonie St. Caecilia from Geulle. In 2008, he won 1st place in the second division of the Certamen de Bandas de Musica in Valencia, this time with 'De Berggalm' from Klimmen. Victor currently works as conductor at Koninklijke harmonie de Berggalm from Klimmen, fanfare St. Gabriel from Hoensbroek, and harmonie St. Caecilia from Geulle, each orchestra playing in the first division
Koninklijke Harmonie de Berggalm concert(s)
Mid Europe 2023