Long Island Symphonic Winds
The Long Island Symphonic Winds is a unique ensemble that will tour and perform in Austria in the summer of 2023. Composed primarily of Long Island University (LIU) students, the LIU Wind Ensemble has a history of more than sixty years of providing outstanding performance and educational opportunities to students both on and off campus at local events and regional, state and national conferences. Over the past twenty-three years, it has produced 29 CD/DVD recordings, sponsored fifteen regional band festivals, held several performance workshops, commissioned and premiered seven original works for wind band, and held two state music conferences.
Participated: 2023
Country: USA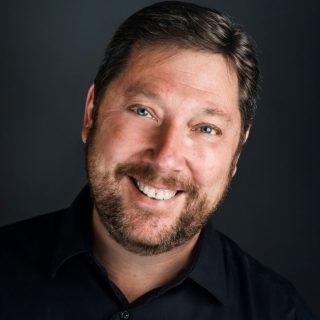 Conductor: Dr. James W. McRoy
Dr. McRoy is currently Professor of Music and Director of Wind Studies at LIU Post. At Post, Dr. McRoy directs all aspects of the Wind Band Program, conducting the Wind Ensemble and Wind Symphony. Dr. McRoy teaches undergraduate and graduate conducting classes and lessons, and teaches instrumental music education courses. Dr. McRoy is also the current Chair of the Department of Music.
A native New Yorker, Dr. McRoy holds a doctoral degree in Instrumental Conducting from Ball State University in Indiana, and bachelors and masters degrees in Music Education from the Aaron Copland School of Music at Queens College, CUNY. He taught high school band in New York for ten years and for two years was the Associate Director of Bands at Ball State University. Dr. McRoy is also Past President of the New York State Band Directors Association.
Under his leadership and direction the wind band ensembles at LIU Post have performed by invitation at two New York State Music Conferences, and at Carnegie Hall. They have produced 29 CD/DVD recordings, sponsored fifteen regional band festivals, hosted multiple performance workshops, and commissioned and premiered eight original works for wind band. They have toured and performed to standing ovations in Europe, Asia, the Caribbean, and Australia.
Dr. McRoy was the recipient of the 2012 David Newton Award for Excellence in Teaching from Long Island University, and the 2009 New York Outstanding Band Director Award, chosen and presented by the New York State Band Directors Association. A much sought after conductor, clinician, speaker, and adjudicator, he has presented research at national and international forums, including state conferences and symposia. Dr. McRoy has guest conducted honor ensembles in many states throughout the United States, as well as extended engagements in Southeast Asia.
Dr. McRoy holds professional memberships in the National Association for Music Education, College Band Directors National Association, National Band Association, College Music Society, New York State Association of College Music Programs, New York State Band Directors Association.
Long Island Symphonic Winds concert(s)
Mid Europe 2023
Wednesday, 12.07.2023
hall concert Ensemble/Orchestra: Long Island Symphonic Winds, USA Location: congress Schladming
Concertprogram >
| Title | Solists | Composer | Publisher |
| --- | --- | --- | --- |
| In this Broad Earth | | Steven Bryant | Gorilla Salad Productions |
| A Love Like Ours | Annie Rodriguez | Dave Grusin/Alan and Marylin Bergman | Richard Iacona |
| Tico Tico no Fubá | Philip Scanze | Zequinha de Abreu | Potenza Music |
| Arabian Dances | | Brian Balmages | FJH Music |
| Havana Nights | | Randall Standridge | Randall Standridge Music |
| Molly on the Shore | | Percy Grainger | Murphy Music Press |
| MetaMarch | | Steven Bryant | Gorilla Salad Productions |
| Waltz | | Ilari Hylkilä | Ilari Hylkilä |
| Opa! | | Julie Giroux | |
| The Stars and Stripes Forever | | John Philip Sousa | Custom Chamber Music |
Thursday, 13.07.2023
Friday, 14.07.2023