Long Island Symphonic Winds
The Long Island Symphonic Winds is a unique ensemble organized to tour and perform in Austria during the summer of 2023. The ensemble's personnel is drawn largely from current students and alumni of Long Island University (LIU), but also includes students at other universities in the United States, as well as current music teachers and other invited musicians. Similar ensembles based out of LIU have toured internationally to Poland/Czech Republic (2009), China (2012), Puerto Rico (2015), and Australia (2018). With over sixty years of history, the Wind Band Program at LIU provides students with outstanding performance and educational opportunities, featuring on and off-campus performances at local venues, as well as regional, state and national conferences. In the last twenty-three years they have produced 29 CD/DVD recordings, sponsored fifteen regional band festivals, hosted multiple performance workshops, commissioned and premiered seven original works for concert band, and have been chosen to perform in two state music conferences. Annual Band Festivals have included week-long residencies with composers such as Jack Stamp, David Gillingham, Mark Camphouse, Frank Ticheli, Timothy Mahr, Roger Cichy, Philip Sparke, Julie Giroux, Martin Ellerby, Rossano Galante, Johan de Meij and Andrew Boysen, Jr.
Participated: 2023
Country: USA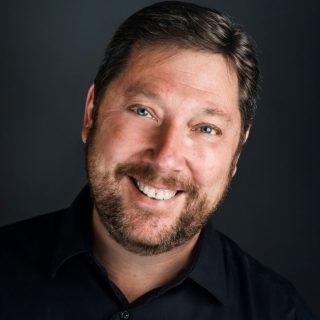 Conductor: Dr. James W. McRoy
Dr. McRoy is currently Professor of Music and Director of Wind Studies at LIU Post. At Post, Dr. McRoy directs all aspects of the Wind Band Program, conducting the Wind Ensemble and Wind Symphony. Dr. McRoy teaches undergraduate and graduate conducting classes and lessons, and teaches instrumental music education courses. Dr. McRoy is also the current Chair of the Department of Music.
A native New Yorker, Dr. McRoy holds a doctoral degree in Instrumental Conducting from Ball State University in Indiana, and bachelors and masters degrees in Music Education from the Aaron Copland School of Music at Queens College, CUNY. He taught high school band in New York for ten years and for two years was the Associate Director of Bands at Ball State University. Dr. McRoy is also Past President of the New York State Band Directors Association.
Under his leadership and direction the wind band ensembles at LIU Post have performed by invitation at two New York State Music Conferences, and at Carnegie Hall. They have produced 29 CD/DVD recordings, sponsored fifteen regional band festivals, hosted multiple performance workshops, and commissioned and premiered eight original works for wind band. They have toured and performed to standing ovations in Europe, Asia, the Caribbean, and Australia.
Dr. McRoy was the recipient of the 2012 David Newton Award for Excellence in Teaching from Long Island University, and the 2009 New York Outstanding Band Director Award, chosen and presented by the New York State Band Directors Association. A much sought after conductor, clinician, speaker, and adjudicator, he has presented research at national and international forums, including state conferences and symposia. Dr. McRoy has guest conducted honor ensembles in many states throughout the United States, as well as extended engagements in Southeast Asia.
Dr. McRoy holds professional memberships in the National Association for Music Education, College Band Directors National Association, National Band Association, College Music Society, New York State Association of College Music Programs, New York State Band Directors Association.
Long Island Symphonic Winds concert(s)
Mid Europe 2023