Musikverein Sipbachzell
Sipbachzell is a small town with 2,000 inhabitants near Wels. The music society was founded in 1878 and celebrated its 140th anniversary in 2018. When it was founded, the association had 12 members. Currently the association consists of about 60 active musicians with an average age of 30 years, the percentage of women is 43%.
The Musikverein Sipbachzell is a voluntary association and is financed exclusively by donations from the local population and the organization of festivals and concerts in the town. We are an important cultural institution and are known far beyond our community. Every year there are about 40 rehearsals and 50 outreaches in the Musikverein. The spring and autumn concerts, the concert rating and the march rating are the musical highlights.
There is also the youth band "Youngstars" where children can experience making music together even before they join the big band.
The association is led by Chairman Karl Sternberger (since 2018), Kapellmeister Roman Eidenberger (since 2019) and Stabführer Patrick Gruber (since 2019).
The intensive rehearsal work of the club is always rewarded with numerous successes in various competitions. Every year the Musikverein takes part in a concert and marching classification. We are especially proud of the fact that we have been able to achieve an "Excellent Success" 23 times in the marching classifications in the highest performance level over the last twenty years.
Numerous concert tours abroad prove the high musical level and create unforgettable moments and numerous friendships with many musicians. The highlights of the last years:
1992 Concert tour to France
1998 concert tour to Norway
2011 Concert tour to Tuscany (Italy)
2013 pageant at the Oktoberfest in Munich
Concerts with our partner band in Germany
Participated: 2021
Country: AT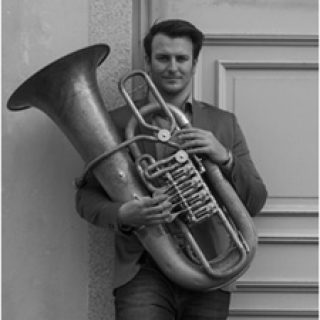 Conductor: Roman Eidenberger
Musical career
At the age of 7 years, begins to learn baritone at the LMS Alkoven with Hans-Peter Gaiswinkler
After these 6 years on the baritone, change to the tuba.
Since then until 2014 at the LMS Ansfelden with Markus Köppl.
At the same time 3 years of drum lessons at the LMS Hartheim with Baier Gerhard and Stefan Reisinger (bronze badge).
Instruments: Tuba, percussion, trombone, euphonium
Spring 2009: Successful audition at Militärmusik OÖ.
Autumn 2010: "Audit of Art" on the tuba and start of the EBO training with Thomas Doss.
Completion of the EBO training with Thomas Doss with very good results.
2014 - 2019: Kapellmeister of the Traun "Siebenbürger" traditional costume band.
Since 2019 bandmaster at MV Sipbachzell
Deputy Kapellmeister of the traditional costume band Kirchberg-Thening.
Member of "Voixxbradler", Kürnberg Musi, the brass ensemble of the "Michlbauer Chor" and many other ensembles.
Musikverein Sipbachzell concert(s)
Mid Europe 2021