Noord Nederlands Jeugd Orkest
The North Netherlands Youth Wind Orchestra is a symphonic wind orchestra for ambitious musicians in the age of 14 tot 30. The orchestra strives to be a pond of development for young musical talent from the 4 northern provinces of the Netherlands. The ~70 member study at the northern conservatories in Groningen, Zwolle, or Enschede, or at local music schools. The goal of the orchestra is to paly on a high musical level and to provide a positive contribution to the cultural development in the North of the Netherlands. To this end the orchestra has organized large PROMS-like concerts in the larger theaters, and actively seeks interesting and challenging projects. The past 2 years it was a privilege to be part of a concert series of the professional North Netherlands Orchestra. Erik Janssen has been at the helm of the orchestra since march 2012.
Participated: 2020
Country: NL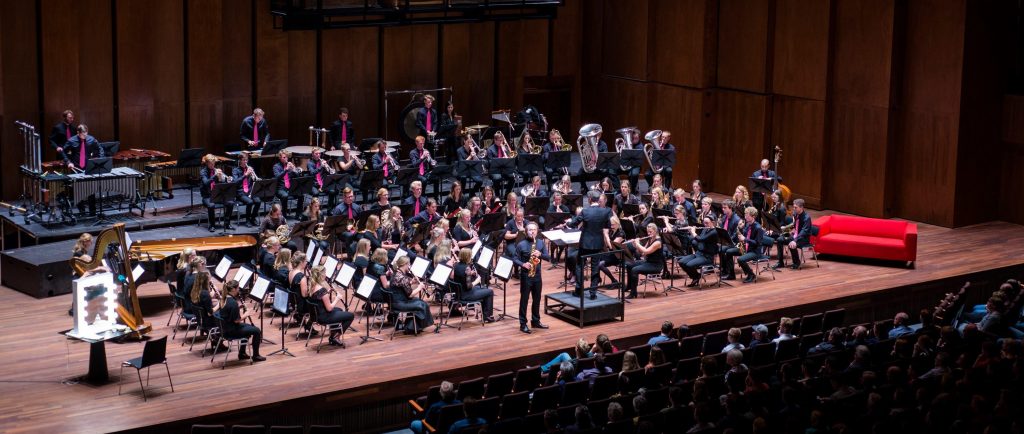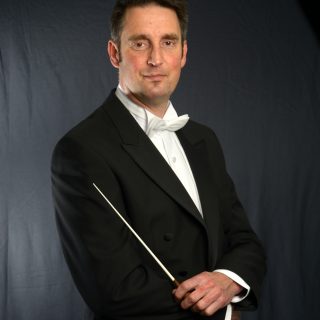 Conductor: Erik Janssen
Erik Janssen (1966) studied music at the conservatory of Amsterdam, specialising in performance and conducting. During his time at the conservatory, he studied the trumpet under the guidance of Peter Masseurs, principal trumpet player of the Royal Concertgebouw orchestra and conducting with Danny Oosterman. His career started as a freelance trumpet player, and Erik has since played with many of the leading European orchestras and ensembles, including the Dutch Philharmonic Symphony orchestra, the Royal Ballet Orchestra, the Amsterdam Wind Orchestra and the National Youth Orchestra. Conducting
Erik is also a leading figure in the conducting world having conducted a range of wind bands, fanfare bands, big bands, musicals and symphony orchestras. He has also taught at several music schools and been invited to give conducting masterclasses at the Conservatory of Amsterdam and Groningen. Erik is currently the Professional Conductor of the Carlton Main Frickley Colliery Band, Brassband "de Spijkerpakkenband", Koninklijke Harmoniekapel Delft, "Het Noord Nederland Jeugd Orkest" (North Netherlands Youth Wind Orchestra), and his local town Fanfare Band OG Krommenie. For the last ten years, Erik has also conducted the professional military band of the Koninklijke Marechaussee. Erik's first association with the Carlton Main Frickley Colliery band led to victory in the Grand Shield Contest in Blackpool 2016. He was the first European conductor ato win both this trophy and the conductor award in the 96-year history of the contest.

Noord Nederlands Jeugd Orkest concert(s)
Mid Europe 2020