Polizeiorchester Bayern
The Police Orchestra Bavaria based in the state capital Munich is the professional, symphonic wind orchestra of the Bavarian police.
It was founded on November 12, 1951 in Rebdorf near Eichstätt and can look back on eventful development with its 65-year history. From the original 30 police officers, over the decades a concertante wind band with 45 professional musicians has developed. The Police Orchestra Bavaria sees itself as a link between the police and citizens. It plays up to 60 benefit concerts for social, charitable and cultural purposes in cooperation with organizers from all over Bavaria and beyond.
As part of these charity events, the orchestra works with associations, foundations, and cultural and tourism offices. The sound bodie's special references also include, for example, the World Saxophone Congress in Strasbourg, the aDevantgarde Festival for contemporary music in Munich, the Munich Opera Festival or the Festival of Young Artists in Bayreuth.
Participated: 2014, 2015, 2016, 2017, 2018, 2019, 2021
Country: DE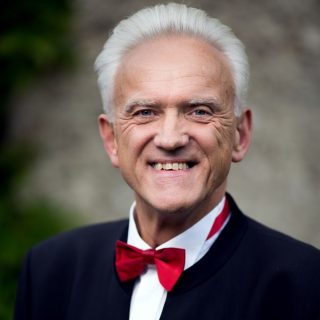 Conductor: Johann Mösenbichler
In addition to his work as a conductor, Prof. Johann Mösenbichler is also a university teacher and deputy chair of the study conference at the Anton Bruckner Private University in Linz. He studied clarinet, saxophone and conducting at the University of Music in Vienna and at the Bruckner Conservatory in Linz.
Since then his main focus has been on concert brass music. Concert appearances, work as a guest conductor as well as extensive lectures, teaching and jurors at various seminars, workshops and competitions have already taken him to Asia, the USA and many European countries. As a guest conductor, he worked with the Sinfonietta da Camera in Salzburg, the Grazer Symphonic Orchestra, the Shanghai Philharmonic Orchestra or the South Bohemian Chamber Philharmonic in Budweis. With the appointment as general manager of the International Youth Wind WASBE Orchestras in 1996 were given a special honor.
Johann Mösenbichler received numerous honors and awards for his work. In 1998 he received the FAME AWARD for outstanding achievements in the interpretation of contemporary music and the Upper Austrian state government honored his achievements with the title Consultant for Music Maintenance. Mösenbichler has been a member of the board of directors of the international wind music festival MID EUROPE in Schladming since 1997, in 2000 he became part of the Organisation Team. Mösenbichler has been chief conductor of the Bavarian Police Orchestra since 2006. With the professional orchestra he performed at the Munich Opera Festival (2013), the aDevantgarde Festival in Munich (2015) and the World Saxophone Congress in Strasbourg (2015).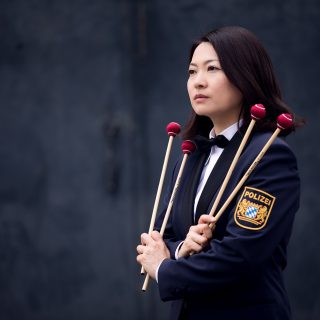 Elina Goto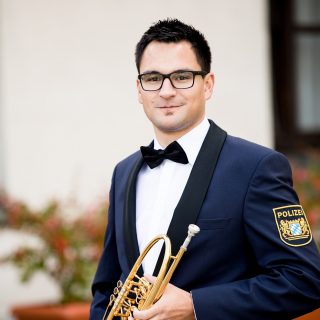 Martin Ehlich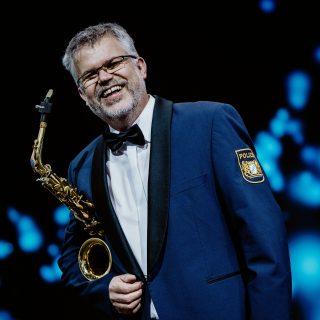 Johann Förg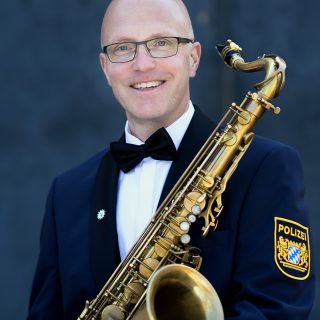 Peter Seufert
Gallery
Polizeiorchester Bayern concert(s)
Mid Europe 2021
Tuesday, 12.07.2022