Ramsauer Jugendklang
The Ramsauer Jugendklang was founded in 2017 and is since then under the musical direction of Mara Tritscher and Marisa Trinker. All organizational tasks, as well as the planning of the youth work takes over since 2022, Leonie Wieser.
At the weekly rehearsal on Friday evenings, about 25 young musicians come together to celebrate making music together. In addition to modern pieces, traditional brass music is also rehearsed, the interaction practiced and of course a lot of laughter together. Because the community is the heart of the orchestra. The joy of making music together should be awakened and the children and young people can get to know the Trachtenmusikkapelle Ramsau. Since the founding of the Ramsauer Jugendklang, some young musicians have already outgrown the easy reading of music and are now members of the "big" band.
Thus a positive increase in "Musi-Zuwachs" could be registered in the last years!
Last year, a concert afternoon of the entire youth bands of the Enns Valley was organized as part of the district music festival in Öblarn. Thereby the members of the Jugendklang stood on the big stage for the first time.
To be allowed to be a part of the Mid Europe 2023 surpasses all imaginations of the small hobby orchestra and will be its biggest performance to date.
Participated: 2023, 2024
Country: AT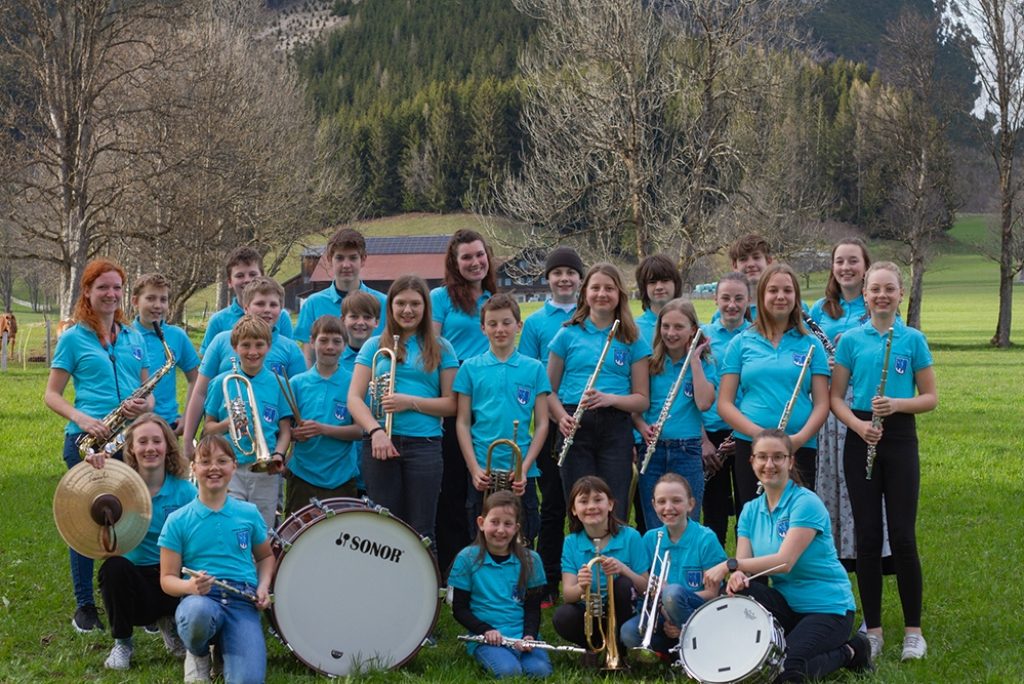 Ramsauer Jugendklang concert(s)
Mid Europe 2023
Thursday, 13.07.2023