Schleidatrauma
As the name suggests, we are "Schleidatrauma" - and yes, we fling one hit after the other.
The young group, consisting of a lot of former military musicians, has already heated up a few beer tents. Be it with young audiences with modern numbers on Saturday evenings - yes, in this mood the youngsters sometimes put the captivating smartphone aside and start dancing, jumping, laughing and more - but also at the various morning pints across Austria, where a cozy get-together is encouraged by entertaining polka sounds. We also offer musical entertainment at weddings or any other events.
The "Blosmusiband", which was launched in 2015, tests the fingers bloody and the lips dry in Tumeltsham (Upper Austria), so that the quality of the pieces of music is always increased. The ambition, the urge for more and above all the fun factor are values that make up our small but fine group.
Participated: 2022, 2023, 2024
Country: AT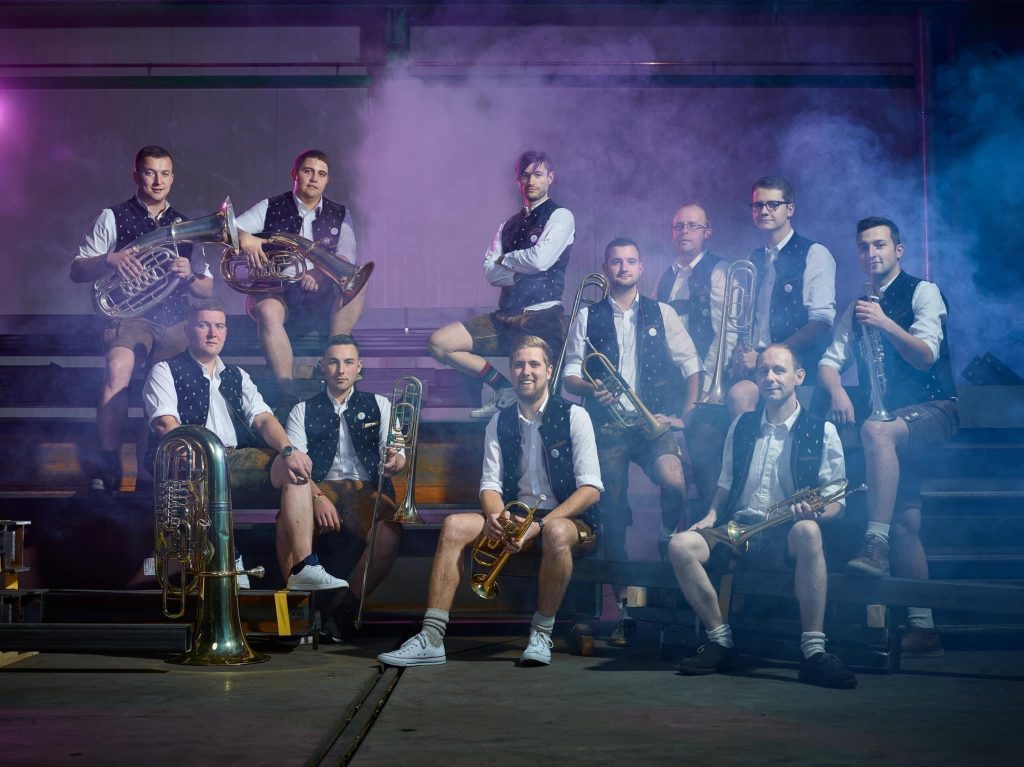 Schleidatrauma concert(s)
Mid Europe 2023
Friday, 14.07.2023