Taipei Zhong-Zheng Junior High School 26th Wind Band
Zhong-Zheng Junior High School Wind Band consists of two separate groups, 7th and 8th grade. Each group has 70 students, each member of the group is chosen from a yearly audition starting in 7th grade. Most of the students have never played any wind instruments before joining the band, so the first year is focused on fundamental skills training, including working in sectionals, by instrument type, and group rehearsals. In 8th grade, the band starts attending various concerts and performances in different settings. The instruments are usually provided by each student except for large instruments and percussion. The members of the band, other than studying hard from Monday to Friday, give up their Saturdays for a four-hour long practice, sectional meeting and rehearsal. All off-campus activities are sponsored by the school and Parent Club.
Zhong-Zheng Junior High School Wind Band has achieved numerous outstanding awards since the program established. This could not be possible without the diligent support and strategic planning from the principle Guo-Zhen Yu and the Parent Club, the hard work of sectional teachers and the director, and willingness to practice from band members. It is our belief by providing a band experience to our junior high school students, we will benefit them for the rest of their lives.
Participated: 2012, 2013, 2014, 2015, 2016, 2017, 2018, 2019, 2023
Country: TW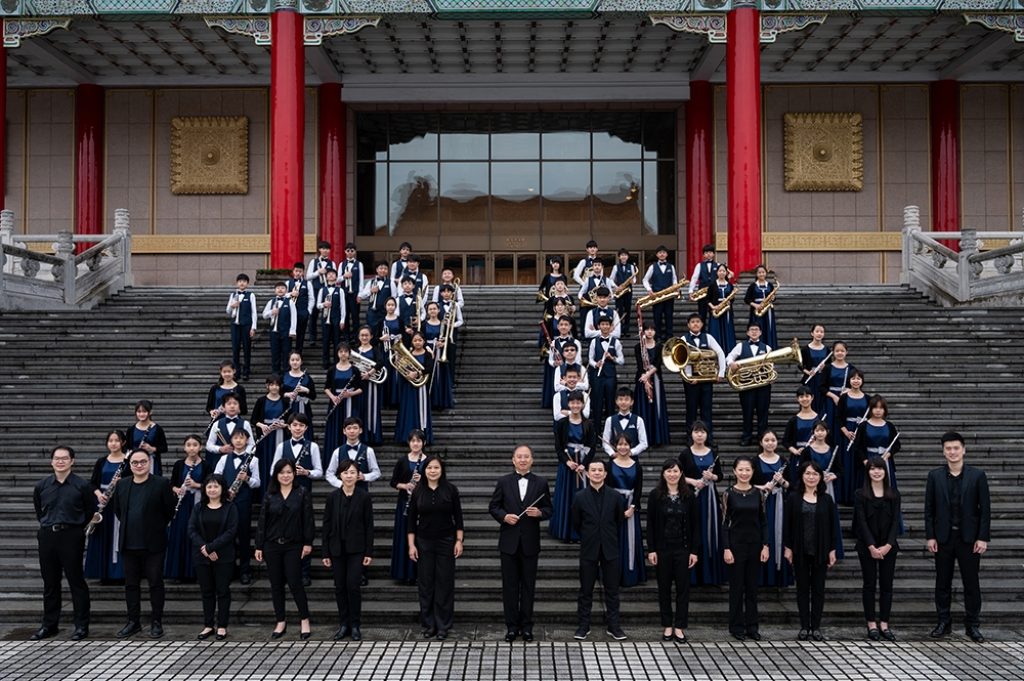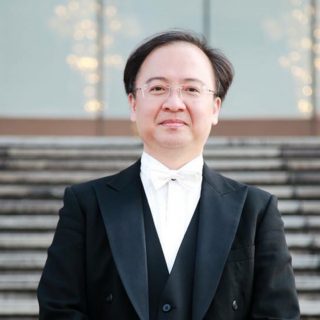 Conductor: Gi-Hwa Tzou
Tzou, Gi-Hwa was born in Taichung, Taiwan (1969), and received his Bachelor degree of music from Chinese Culture University in 1993 as well as the Master degree in Music from Florida International University in 1998. When Gi-Hwa was undergraduate student, he studied trumpet performance with Prof. Yeh Shu-Han for four years. Afterward, the years of study at FIU, He had studied trumpet performance with Grammy Award Winner Arturo Sandoval, the trumpet player of Florida Philharmonic Orchestra, James Hacker, and studied wind conducting with Mr. Matthew McInturf.
In 1998 Gi-Hwa began his professional music career as a trumpet instructor of pluralism in Taiwan National HsinChu University of Education. In 2000, He was the first secretary general in Taiwan Band Association and has being a Director of Taipei County Teacher Symphonic Band. In 2006 Gi-Hwa accepted invitation to be a conductor with Taipei Civic Symphonic Band. Since 2001He has also being a commissioner in Taiwan Band Association who is devoted to the development of band in Taiwan. All of school bands which he conducted have earned many awards in Taiwan Band Competition and TBA Band Contest in recent years. He has performed as a conductor in several states, USA, Austria, Korea, Singapore, Hong Kong, Macau, Malaysia and the People's Republic of China.
Gallery
Taipei Zhong-Zheng Junior High School 26th Wind Band concert(s)
Mid Europe 2023
Thursday, 13.07.2023
Friday, 14.07.2023
Sound sample:
Werktitel: Frozen
Ensemble/Orchestra: Taipei Zhong-Zheng Junior High School 26th Wind Band
Dirigent: Gi-Hwa Tzou
Komponist: Kristen Anderson-Lopez & Robert Lopez
Arrangeur: Takashi Hoshide
Verlag: Yamaha music